About Gausta
In the north of Telemark is a mountain destination that offers activities 365 days a year for both families and adventurers. At 945 m above sea level you are living in the middle of the mountains next to Gaustatoppen, one of Norway's most beautiful mountains.
In the Winter there are 37 slopes, 13 lifts at Gausta Skisenter as well as children's Areas, Ski School, Terrain Parks and world-class off-piste.
Where is Gausta?
Gausta is located above Rjukan in Tinn Municipality in the heart of Telmark. It's easy to get here - only 2,5 hours by car (180 km ) northwest of Oslo or 5,5 hours (440 km) from Gothenburg.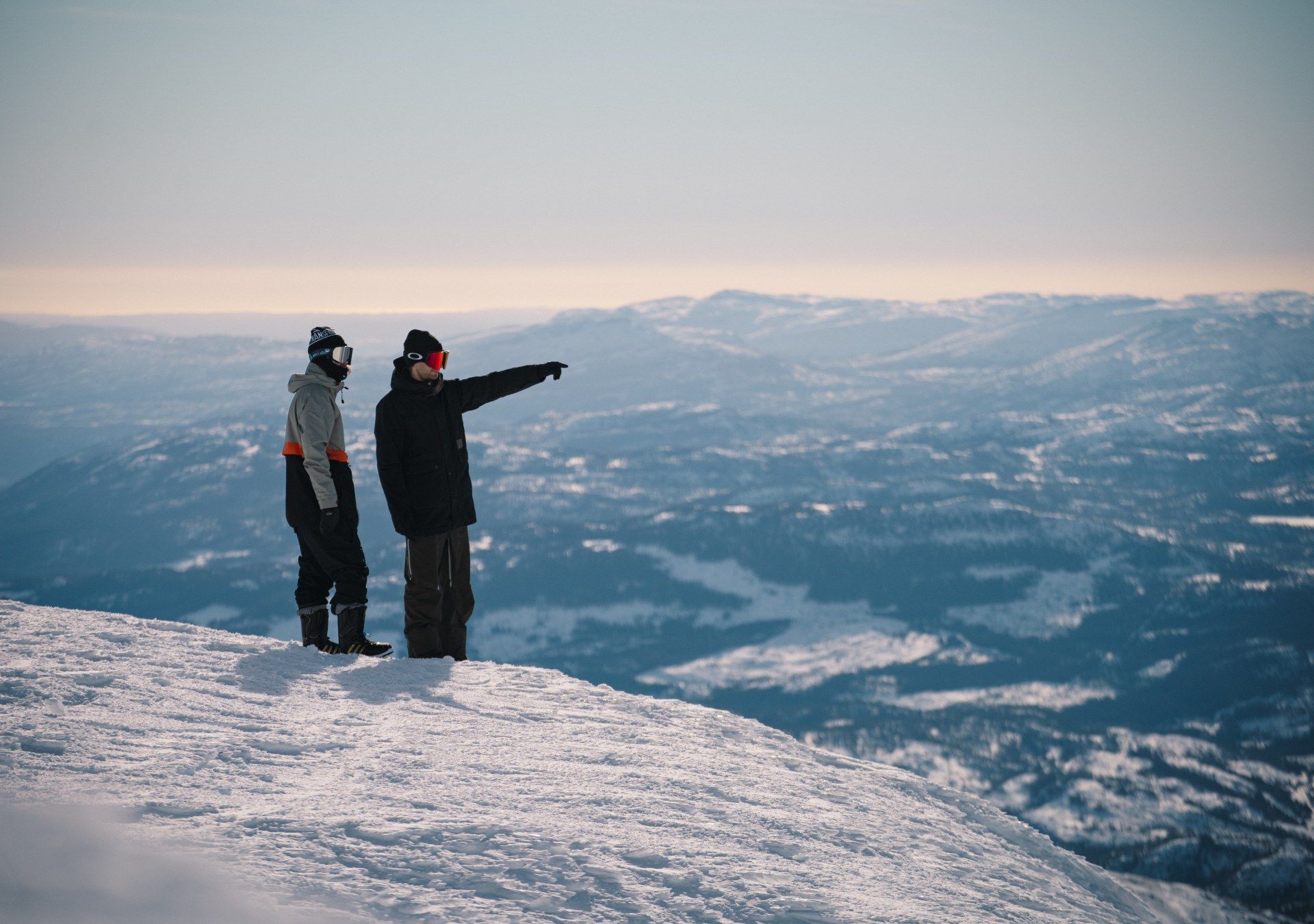 Hva er Gausta?
Gausta is a mountain plateau above Rjukan, with areas stretching from Vatnedalen in the northeast to Gaustatoppen in the southwest. Here you'll find:
Gaustatoppen - Telemark's highest mountain at 1883 meters above sea level
Gaustabanen - a spectacular train that goes inside the mountain to the summit
Gaustatoppen Turisthytte - DNT's cabin on the summit with dining and accommodation
Gaustablikk Fjellresort - a family-friendly hotel with arguably Norway's most beautiful view
Gausta Skisenter - a large alpine facility with varied slopes, ski school, and family activities
Cabins, apartments, restaurants, après-ski, and more!
ACTIVITIES AND PLACES
Popular at Gausta
Popular activities and places at Gausta
Gaustablikk Fjellresort
The family-friendly hotel Gaustablikk Fjellresort (formally Gaustablikk Høyfjellshotell) is located on the shores of Lake Kvitåvatn at the heart of Gausta. You can book a hotel room here with views of Gaustatoppen, enjoy good food and drink at one of the hotel restaurants, relax in the Wellness Area or the hotel's floating sauna. on the lake. The hotel also has a playroom for our youngest guests and activities such as shuffleboard and table tennis.
Gaustatoppen
Gaustatoppen is a popular destination all year round, in the summer for hiking and in the winter for skiing. The mountain is often called 'the Roof of Telemark' with its peak at 1183 meters above sea level, southern Norway's highest mountain and is on every Norwegian's bucket list. At the top, you can visit Gaustatoppen Turisthytte and enjoy the fantastic view over Telemark and the surrounding area. On a clear day, you can see up to one-sixth of Norway! To reach the top you can walk up, ski tour up or take the underground train Gaustabanen inside the mountain.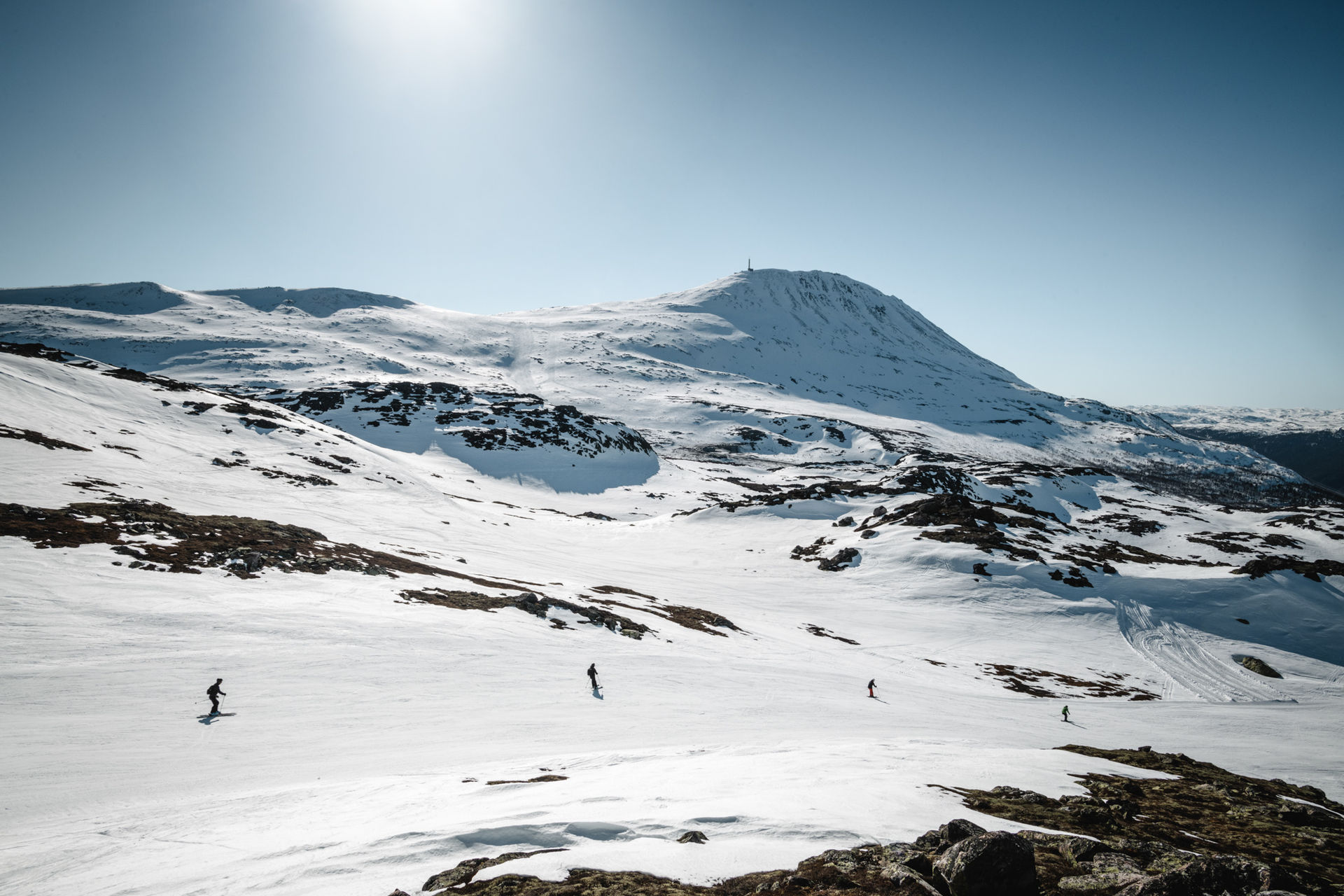 Skiing at Gausta Skisenter
The ski resort Gausta Skisenter offers skiing for all ages and levels with 13 lifts and 37 slopes – with one of Norway's most beautiful views. There is also a Ski and Snowboard School, Children's Areas, Snow Parks, mascots, restaurants and aprés skii For those that want to, they can combine downhill skiing with cross country skiing. At Gausta there is 85 km of cross country trails of the highest quality!
The elevation difference between Gaustatoppen and Rjukan gives Gausta enormous potential as a ski resort. In the future, there could be the opportunity to have skiing here with a 1650 m drop.
About Gausta.com
Gausta.com is the official booking platform for destination Gausta. Here you will find the best accommodation prices, Lift prices for Gausta Skisenter, a large choice of activities and exclusive packages and offers.
In addition to the website, there is also the Gausta app, with maps and information directly on the phone. The app can be downloaded from the App Store or Google Play.
Gausta
Gausta.com is the official booking centre for Gausta. Here you'll find the best selection of lodging in the Gausta area, ski passes to Gausta Skisenter, and a wide selection of activities and exclusive package deals.
© Copyright 2023 - Gausta.com
---