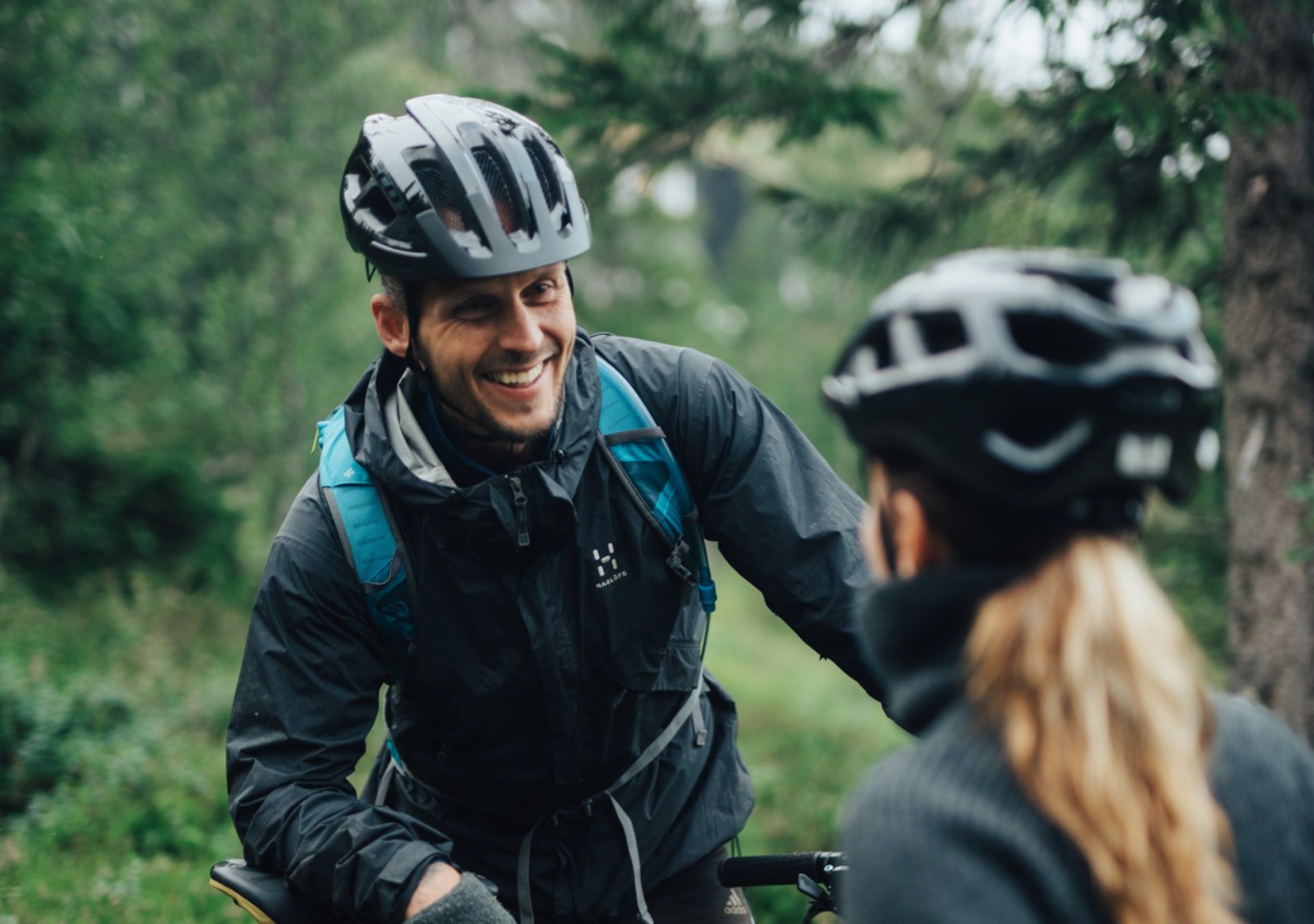 Explore Gausta
Guided bike tours
This summer, you can book a guided bike tour with an instructor/activity leader from Gausta Activity Center. Stop by for a casual chat or send us an inquiry by email: skisport@gausta.com
| | | | |
| --- | --- | --- | --- |
| Number of persons | 2 hours | 3 hours | 6 hours |
| 1-4 | 1495,- | 2195,- | 3195,- |
| 5-8 | 1895,- | 2795,- | 3995,- |
Cycle tours over 6 hours include free transport if required. The prices do not include bike and equipment rental. The prices are in NOK.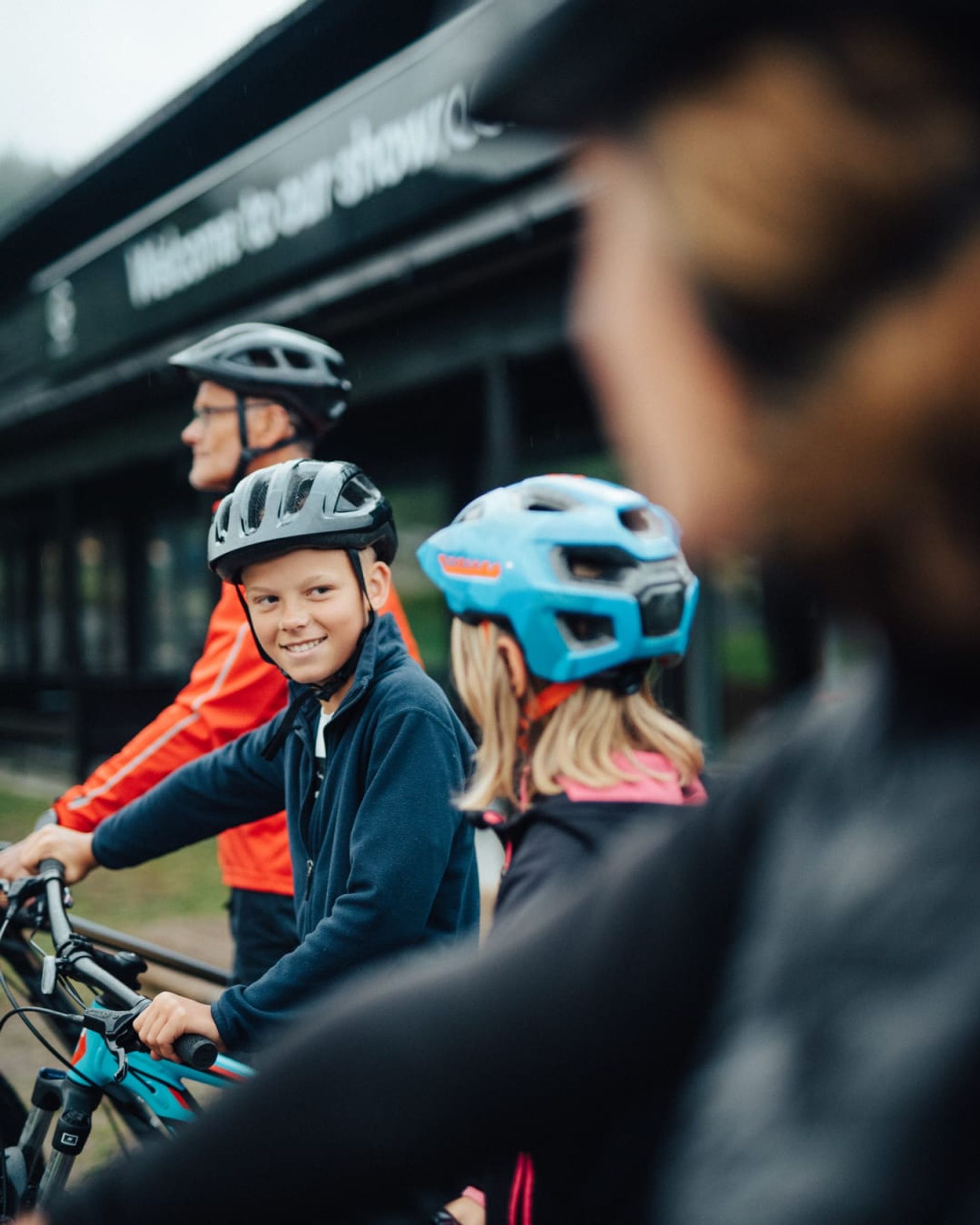 Bikes for the whole family
Now you and your whole family can explore and discover even more of Gausta!
Gausta Aktivitetssenter has invested in over 30 new full suspension electric Scott bikes in various sizes for adults and young people, and are now able to offer electric bikes for the whole family! You can go further, up longer slopes and you will experience cycling in a different and a new way - without wearing yourself out! The bikes are powerful and don't only make the trip more fast-paced and exciting, but also more comfortable and accessible in hilly terrain.
Several full suspension non electric mountain bikes have also been purchased for adults, young people and children. in addition to new Thule bicycle carriages, so that even the very youngest can be a part of the trip. If you don't have your own helmet, this is included in the rental. You can make bike reservations up to 8 PM on the eve before arrival.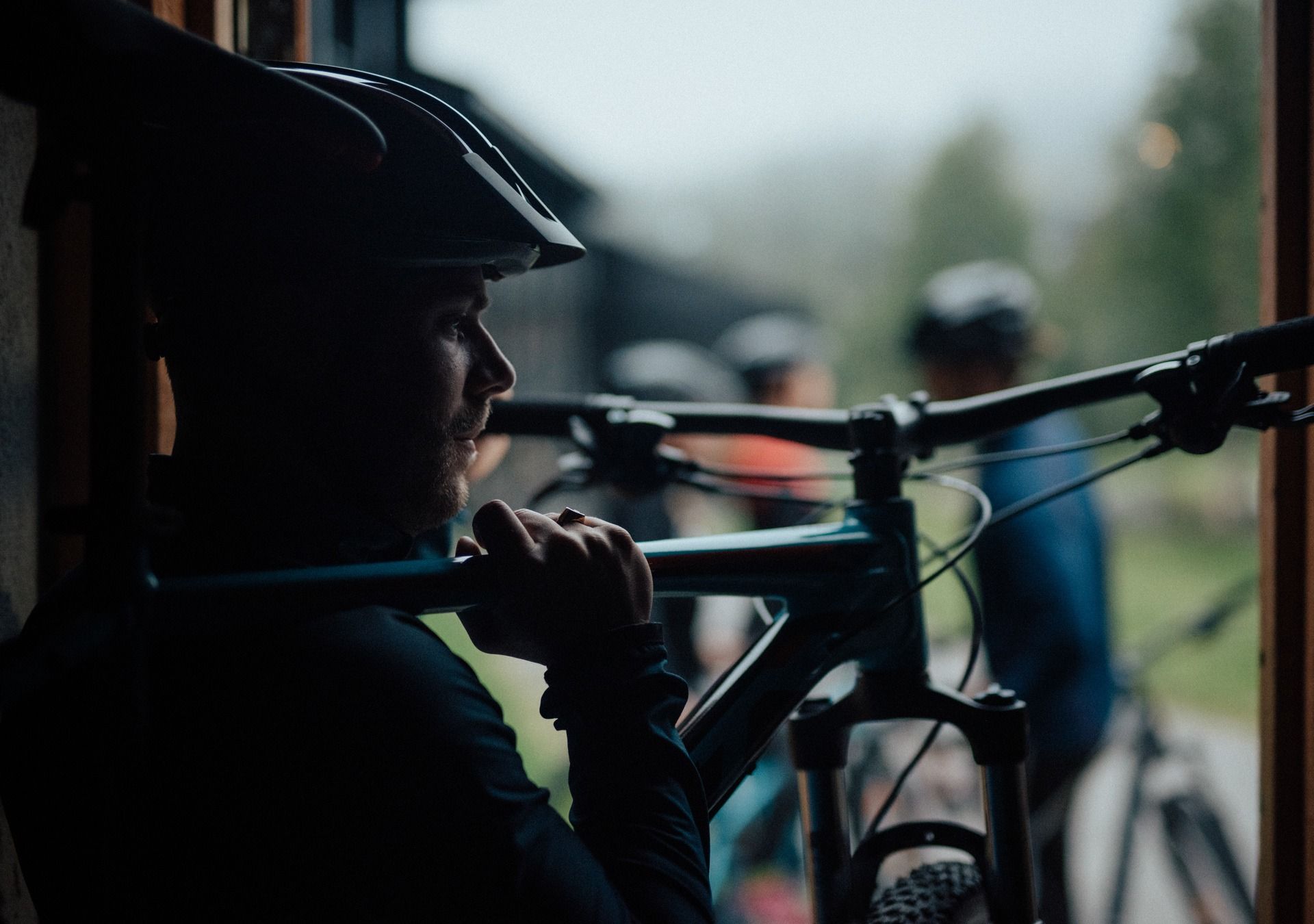 Shuttlebus:
This summer, you can book a bike shuttle when you and your travel companions are exploring areas outside the Gausta region. The transport is a shuttle bus that can accommodate up to 8 people and 8 bikes.
If you rent a bike from us (Gausta Activity Center), you will receive a discounted price for the bike shuttle. Some of the guided tours include free transport.
This offer is available upon request. Please send an email to skisport@gausta.com
Prices
The prices are per trip
| | | |
| --- | --- | --- |
| Destination | Price with rented bike | Price without rented bike |
| Krossobanen | NOK 500,- | NOK 800,- |
| Zombie hill (at the start of Svineroivegen) | NOK 300,- | NOK 500,- |
| Other destinations | On request | On request |
Bike trail
Explore the joy of cycling in the heart of Gausta with our three fantastic bike trails! Regardless of your age, whether you're young or an adult, there's something for everyone. The trail below the hotel takes you through diverse terrain with stunning surroundings around Kvitåvatn. For an extra thrilling experience, venture into the two trails at the Activity Center, offering steeper sections, tight corners, and challenging segments. Best of all, on both of these trails, you can partially take the kids' trail up, allowing the whole family to share the joy of cycling together. Bring your family and friends, and experience the ultimate biking adventure on our varied and entertaining bike trails!
Pump track
Discover the joy of our Pump Track right outside the hotel! Designed for all ages and skill levels, our Pump Track offers the perfect opportunity to practice and have fun with your cycling skills. Bring your family and enjoy the smooth, undulating track that provides excitement and challenge. Whether you're a beginner or an experienced cyclist, our Pump Track is a fantastic activity for everyone who loves biking!
Bike tour Gausta - Tuddal
Distance: 18 km along the road to Tuddal Høyfjellshotell.
Time: Approximately 75 minutes each way.
Safety: As long as you feel confident on the road and downhill, there are no problems.
Embark on the majestic journey from Gausta to Tuddal, an 18 km long bike ride to Tuddal Høyfjellshotell. On this adventurous route, expect uphill stretches both on the way there and back. Explore the beauty of nature, feel secure, and enjoy the liberating sensation of cycling downhill as the road unfolds before you. This is an experience that will strengthen your inner traveler and leave you with memories for a lifetime.
Bike tour Krossobanen - Kalvhovd
Distance: 18 km along the road to Tuddal Høyfjellshotell.
Time: Approximately 75 minutes each way.
Terrain: Cycling uphill on the way there and back.
Safety: As long as you feel confident on the road and downhill, there are no problems.
Embark on an exciting 30 km round trip from Krossobanen to Kalvhovd, cycling along gravel roads with challenging uphills and exhilarating downhills. Being in moderate physical shape is recommended to conquer this day-long adventure. You have the option to return via Atrå or retrace your path back to Krossobanen, but exercise caution during the demanding and technical descent on Ryesvegen. This experience is an opportunity to push your limits, connect with nature, and create unforgettable memories.
Bike Service
Get your bike in top shape at Gausta! We take care of smaller repairs as soon as we have available time in the workshop. For more extensive service that requires ordering parts, you can come on weekends.
General bike service (function check, gear and brake adjustment, suspension and tire pressure check): 799 NOK + parts if needed.
Gear replacement: Hourly rate 750 NOK + parts.
Wheel alignment: Hourly rate 750 NOK + parts.
Brake bleeding including oil change: 750 NOK + parts.
Bike wash: 399 NOK.
Tube/tire replacement per wheel: 199 NOK + parts.
Feel free to drop by and talk to our friendly staff or send an email to skisport@gausta.com for more information about our bike service.
Prices for bike rental
Prices are per day. Prices in NOK.
| | | | | |
| --- | --- | --- | --- | --- |
| Bike | Size | Kids | Youth | Adult |
| Voom Balance bike | 14" | 80,- | | |
| Scott MTB | 20" | 250,- | | |
| Scott MTB | 24" | 250,- | | |
| GT Full suspension MTB | S, M, L | | 400,- | 725,- |
| BGM Full suspension Electric bike | 24" | 475,- | 475,- | |
| Scott Strike Full suspension Electric bike | S, M, L, XL | | 475,- | 875,- |
Preorder your meal box for your hike
Choose between the breakfast box or the lunch box. Here you get the very best of the best - a real luxury on your trip!
Hiking Package:
Includes: Sandwich (salmon, cured ham, vegetarian), smoothie, energy bar, fruit
Price: 235 kr
Breakfast Package:
Includes: morning sandwich (vegetarian or ham), cinnamon bun, orange juice
Price: 165 kr
Pre-order by 16.00 the day before either by visiting the Bakery or calling tel: +47 489 91 317.
Gausta
Gausta.com is the official booking centre for Gausta. Here you'll find the best selection of lodging in the Gausta area, ski passes to Gausta Skisenter, and a wide selection of activities and exclusive package deals.
© Copyright 2023 - Gausta.com
---