The cross-country ski tracks at Gausta are located in beautiful nature at the foot of Gaustatoppen. The varying world-class ski tracks extend over 85 km and are accessible for everyone. The area offers everything from 2 km tracks for beginners to mountain tracks of 23 km for experienced cross country skiers. In the area around Kvitåvatn, there is also a 6 km lit trail, which is lit during the darker hours.
During the winter season, the cross-country ski tracks at Gausta are prepared every day. The tracks are well marked and are free to use.
Open trails:
Weekends: Svartdalsløypa, Langetjønn, Rød 6, 10, and 15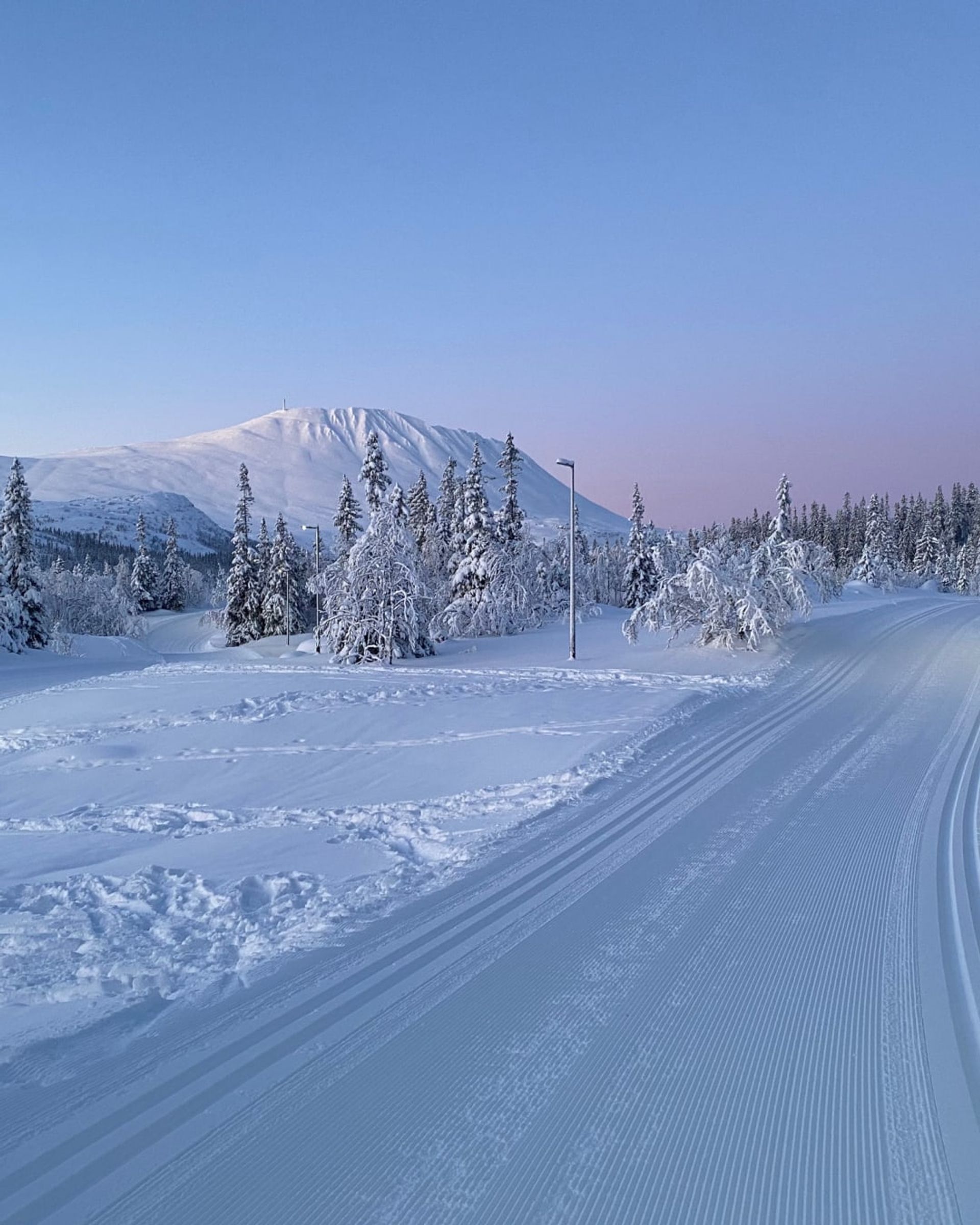 Svartdalsløypa – Great for exercise
Track: Orange
Length: 2-6 km
Level: Easy-Medium
In the area around Lake Kvitåvatn, right next to Gaustablikk Fjellresort, you will find gentle undulating tracks in calm and protected woodland. Svartdalløypa is a 5 km trail that runs around Lake Kvitåvatn and is lit during the winter.
The trail is steep in some parts with a height difference of 30-50 metres. This trail is perfect for those with a little bit of experience in cross-country skiing. The trail also has a "walking zone" with space for pedestrians.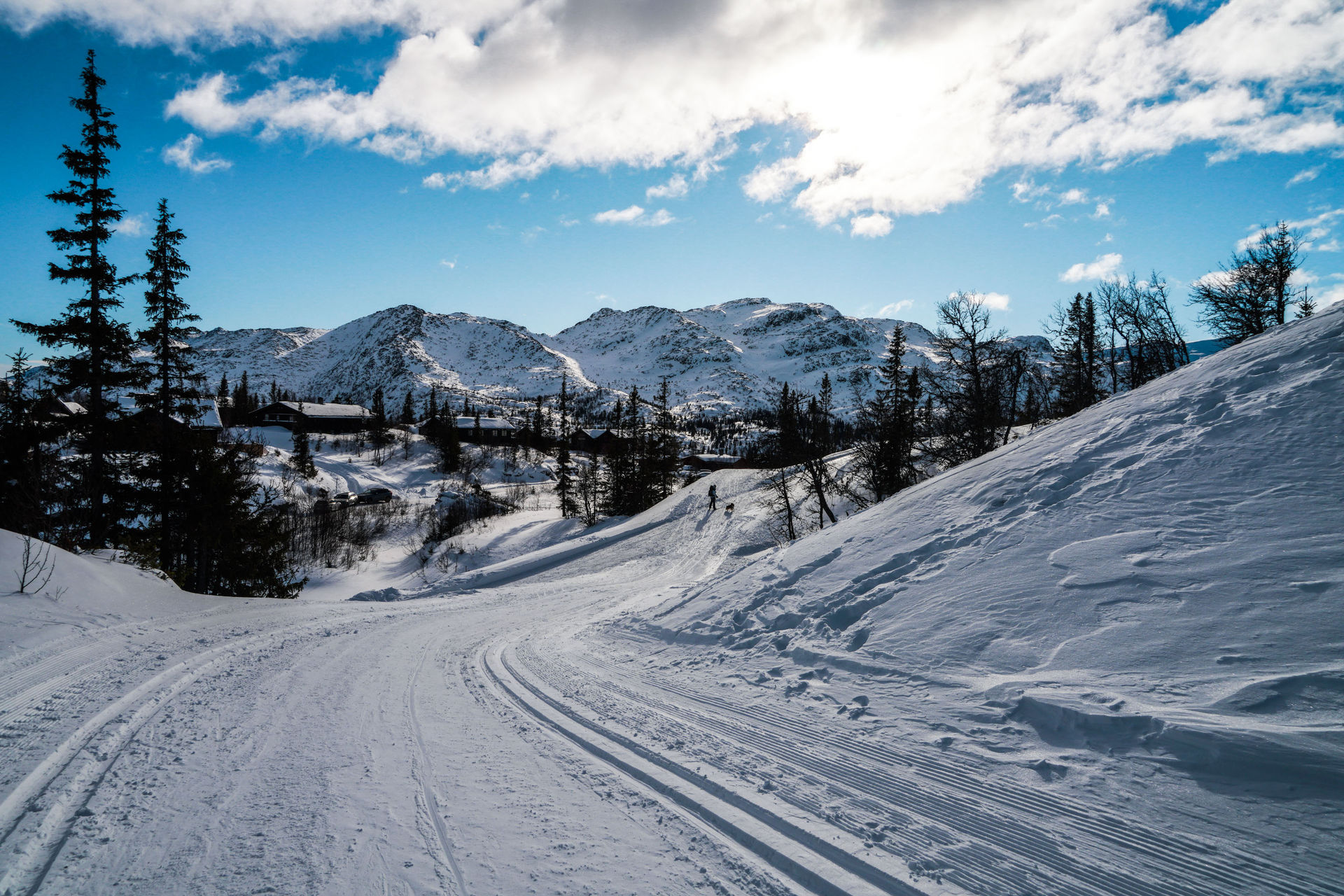 Rød 10 – A challenge in beautiful nature
Track: The red track
Length: 9.5 km
Difficulty: Medium-hard
The red tracks are for more experienced cross-country skiers who are up for a challenge. The trail is 9,5 km long and starts at Gaustablikk / Vatnedalen and runs north. The trail runs past Skipsfjell, Nordhaddefjell and Langetjønn in beautiful nature. Thanks to the forest and mountain, the red track is a good choice if it is windy. The surroundings will shelter you.
There are also shorter and longer versions of the red track, for example around Langetjønn (3 km), Skipsfjell (6 km) or around Klokksjåvatn (14 km).
Blå 23 – Feel the freedom and expanses of Heddersfjell
Track: Blue track
Length: 23 km
Difficulty: Hard
Good to know: Requires a lot of natural snow and is often not open until later in the season
Here we have a challenging day trip for those of you used to skiing in the mountains. Blå 23 is a demanding trail suitable for experienced cross-country skiers. The trail crosses the tree line, goes around Heddersfjell and takes you past Lake Kvitåvatn, Lake Heddersvatn and the foot of Gaustatoppen. The vertical rise is a total of 100-150 metres, so be prepared for some climbs and downhill slopes. Get ready for a real challenge and tired legs – but in absolutely incredible nature with fantastic views.
Please remember
The weather can change very quickly in the mountains. Make sure to check the lift updates and weather forecast on gausta.com or fnugg.no. For avalanche warnings, check varsom.no. Dress for cold conditions and be aware of the chilling effect of strong winds.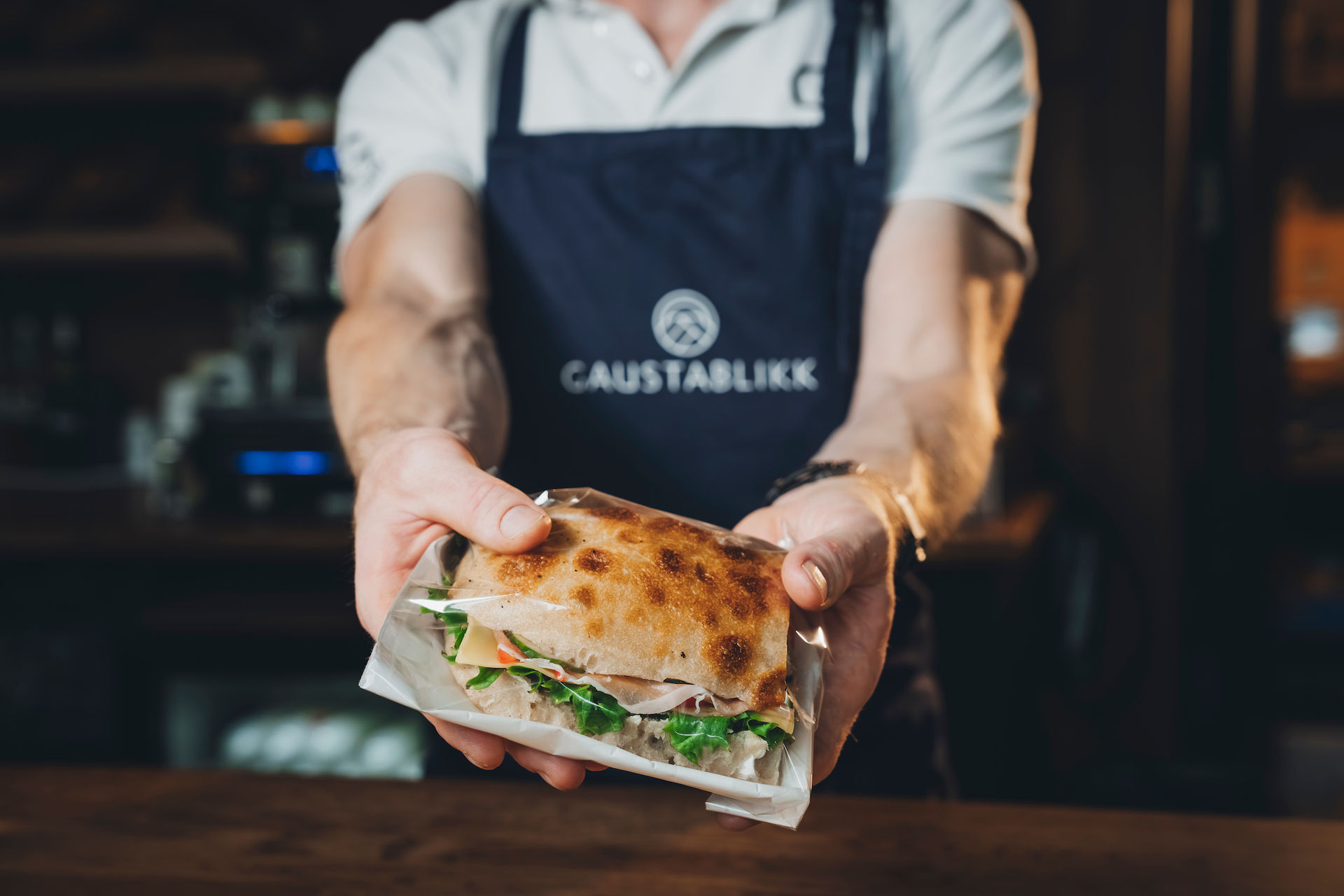 Preorder your meal box for your hike
Choose between the breakfast box or the lunch box. Here you get the very best of the best - a real luxury on your trip!
Hiking Package:
Includes: Sandwich (salmon, cured ham, vegetarian), smoothie, energy bar, fruit
Price: 235 kr
Breakfast Package:
Includes: morning sandwich (vegetarian or ham), cinnamon bun, orange juice
Price: 165 kr
Pre-order by 16.00 the day before either by visiting the Bakery or calling tel: +47 489 91 317.
Cross-country skiing
The tracks are prepared every day during the winter season. At the beginning of the season and at Christmas, the tracks are prepared on the weekends. The goal is that the tracks should be prepared by 10 am every day after Christmas.
You can follow the piste machine to see which tracks have recently been prepared on the cross-country map.
The organization that is responsible for the cross-country ski trails at Gausta is called Gausta-Kvitåvatn Turistservice (GKT). GKT is operated as a limited company and is owned by private individuals, landowners and companies in the area and Tinn municipality.
Yes, it is possible to bring a dog with you on the trails. Just remember to pick up after your dog, and throw away any trash at the garbage stations. There is a leash requirement between 1 April and 20 August by law, but you as a dog owner are responsible all year round for your dog not rushing towards, jumping on or standing in the way of other people/skiers.
Svartdalsløypa
Illuminated throughout the week, from dusk until 23:00pm
On Friday, Saturday, Sunday, lights are on from 06:00 until dawn.
Gausta
Gausta.com is the official booking centre for Gausta. Here you'll find the best selection of lodging in the Gausta area, ski passes to Gausta Skisenter, and a wide selection of activities and exclusive package deals.
© Copyright 2023 - Gausta.com
---