In Telemarksvingen, our cozy grill cabins await to offer you the perfect break from your skiing adventure. Take a well-deserved timeout from the slopes, fire up the grill, and savor a delicious meal while breathing in the fresh mountain air and taking in the breathtaking views that surround you.
Welcome to your idyllic retreat in the heart of Telemarksvingen.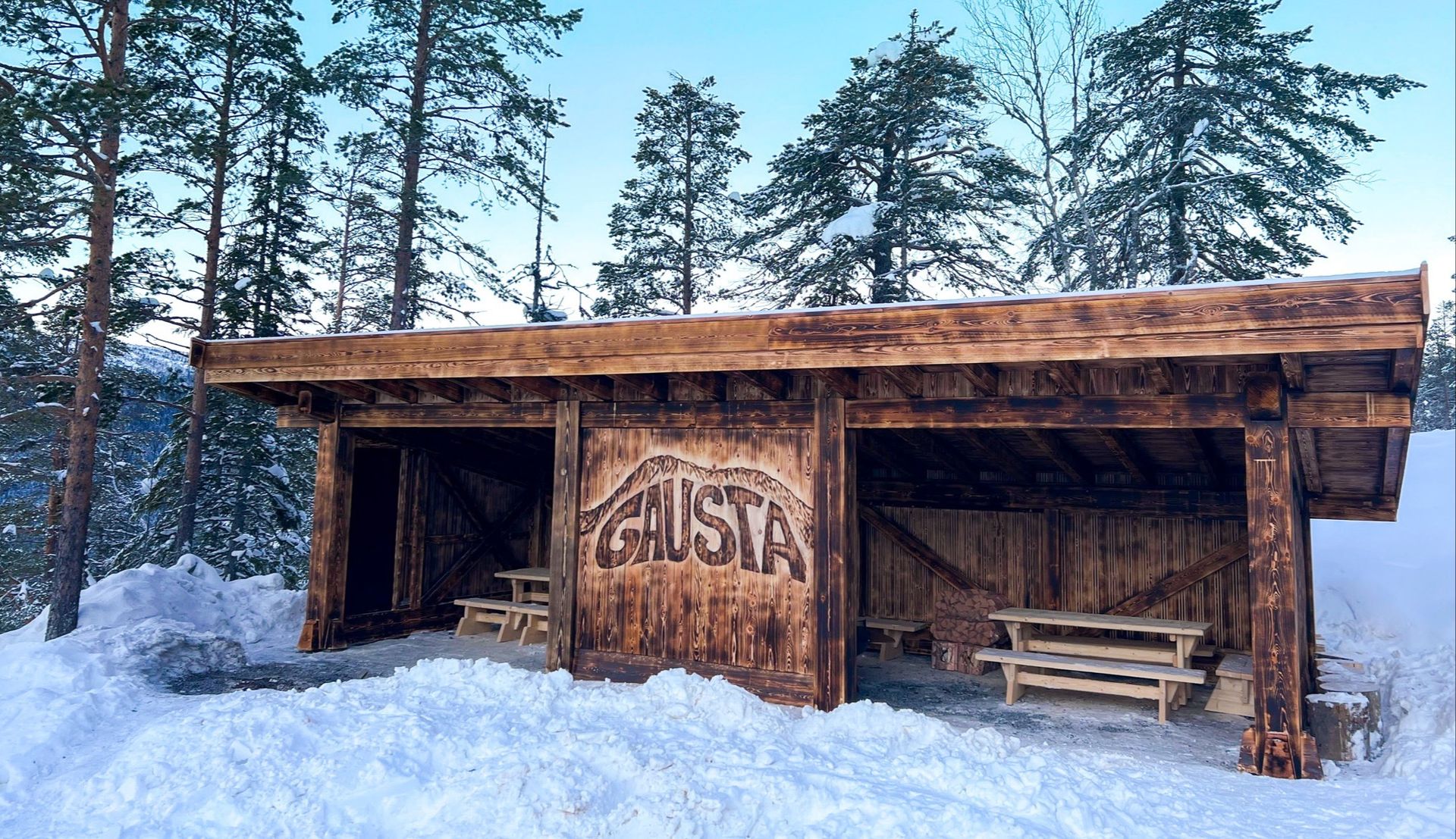 Gapahuk - Brendstaul
Visit our newly built Gapahuk! Gapahuken has capacity for up to 25 people. There are two large bonfires in place, where firewood and lighters are available.

Gapahuken is located at the junction between Grimmern (22), Fyrieggslinken (23) and Brendstaulia (24).
Gausta Grillhuts
Visit one of our pit stops when you're out in the slopes! Here you can take a short break from skiing, and grill some food before you move on! Fire pans and firewood are available on place.
You will find the grillhuts in Telemarksvingen (14) with an incredible view towards Gaustatoppen.
Information about booking
The price for reserving a grill hut is NOK 100 per hour and you can order the number of hours you want.
Please note that Brendstaul is divided into two parts, and if you wantit all by yourself yourself, you must book both Brendstaul 1 and 2.
If you have not booked the grill huts, it can still be used if it is available. If guest(s) with booking confirmation appear at the cabin at the given time, the cabin must be left immediately.
We provide firewood, but you have to fire up the grill yourself. Please leave the area as you expect to find it. huts are 100,- each hours

For questions about the booking, contact the reception at +47 35 09 14 22, gaustablikk@gaustablikk.no or booking at booking@gaustablikk.no
See the cabins on the map here
Buy food for your visit at the pit stop
Gausta
Gausta.com is the official booking centre for Gausta. Here you'll find the best selection of lodging in the Gausta area, ski passes to Gausta Skisenter, and a wide selection of activities and exclusive package deals.
© Copyright 2023 - Gausta.com
---