Welcome to Bakeriet - Gausta's hidden gem. Take a well-deserved break from your skiing adventures and savor a freshly made sandwich along with one of our popular cinnamon rolls. You can also order a fresh loaf of bread for the upcoming cabin breakfast or opt for a convenient snack pack to fuel your energizing ski trip.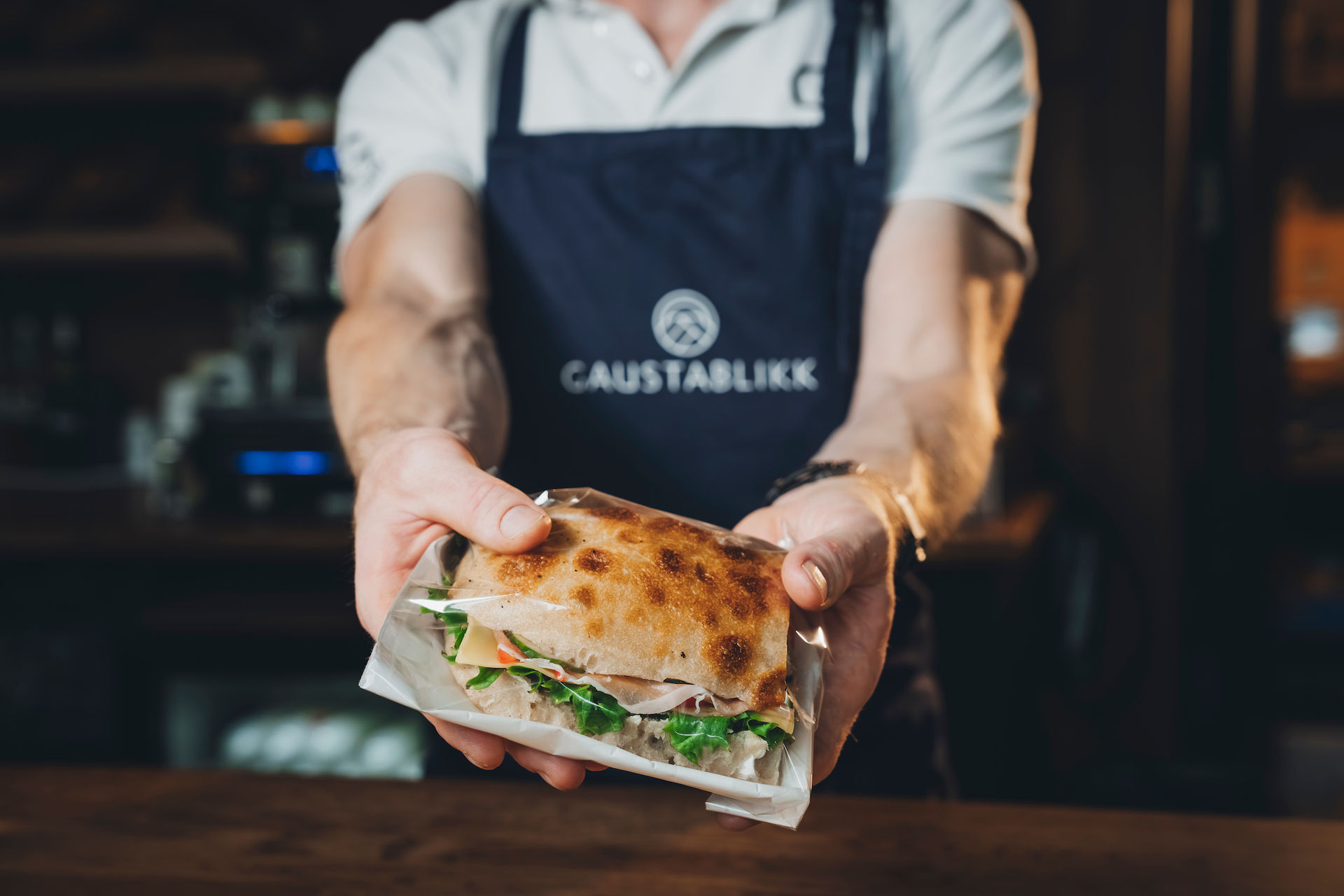 Preorder your meal box for your hike
Choose between the breakfast box or the lunch box. Here you get the very best of the best - a real luxury on your trip!
Hiking Package:
Includes: Sandwich (salmon, cured ham, vegetarian), smoothie, energy bar, fruit
Price: 235 kr
Breakfast Package:
Includes: morning sandwich (vegetarian or ham), cinnamon bun, orange juice
Price: 165 kr
Pre-order by 16.00 the day before either by visiting the Bakery or calling tel: +47 489 91 317.
Experience our other restaurant's
Gausta
Gausta.com is the official booking centre for Gausta. Here you'll find the best selection of lodging in the Gausta area, ski passes to Gausta Skisenter, and a wide selection of activities and exclusive package deals.
© Copyright 2023 - Gausta.com
---