Welcome to Bjørk, where you sit close to the beauty of the mountains with birch trees by the window symbolizing our commitment to quality and authentic flavors.
Our menu features classic Norwegian ingredients, where the freshness of the season and Scandinavian craftsmanship meet inspiration from French cuisine. Bjørk is a culinary journey that blends tradition and modern gastronomy, bringing you the taste of Norway.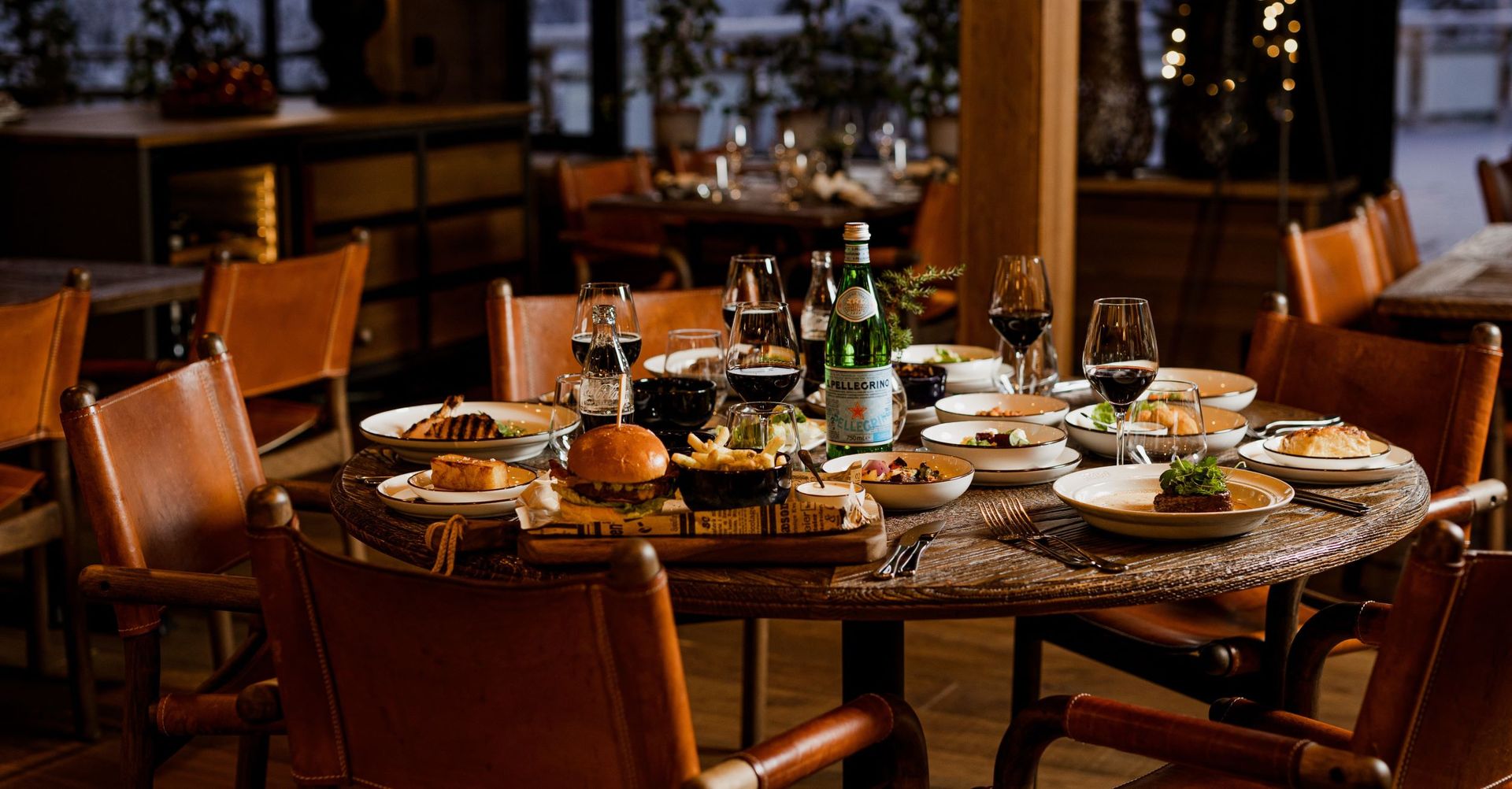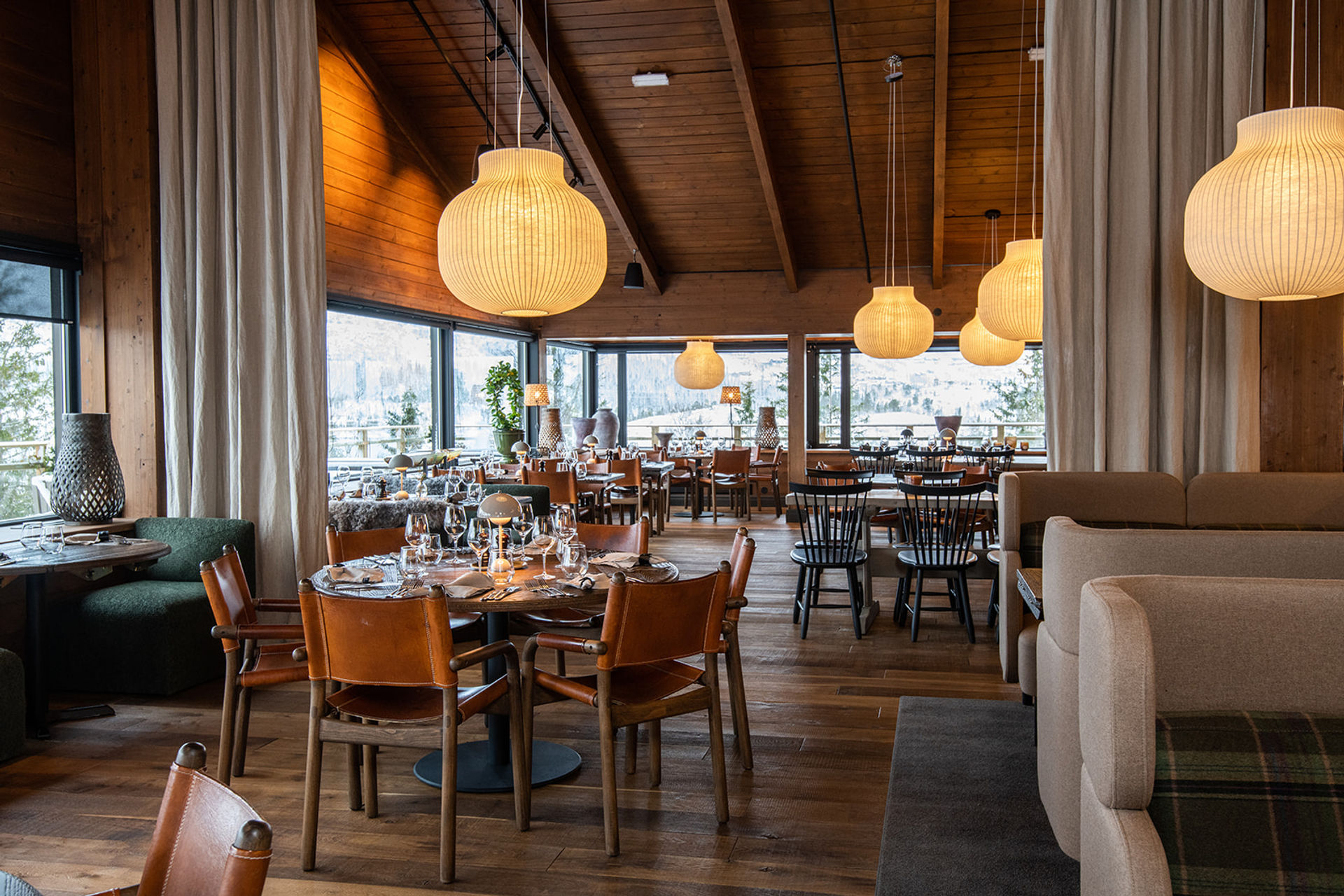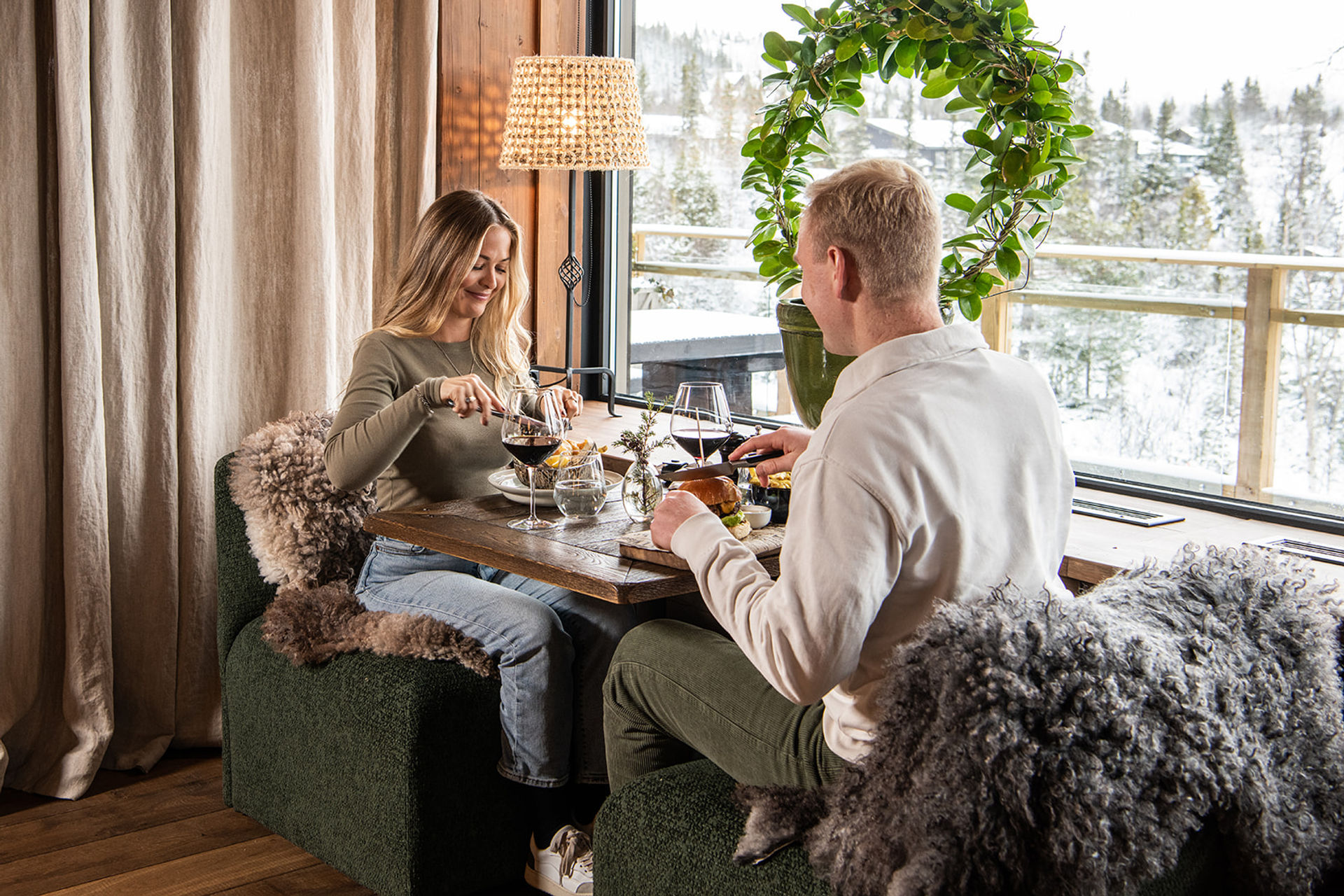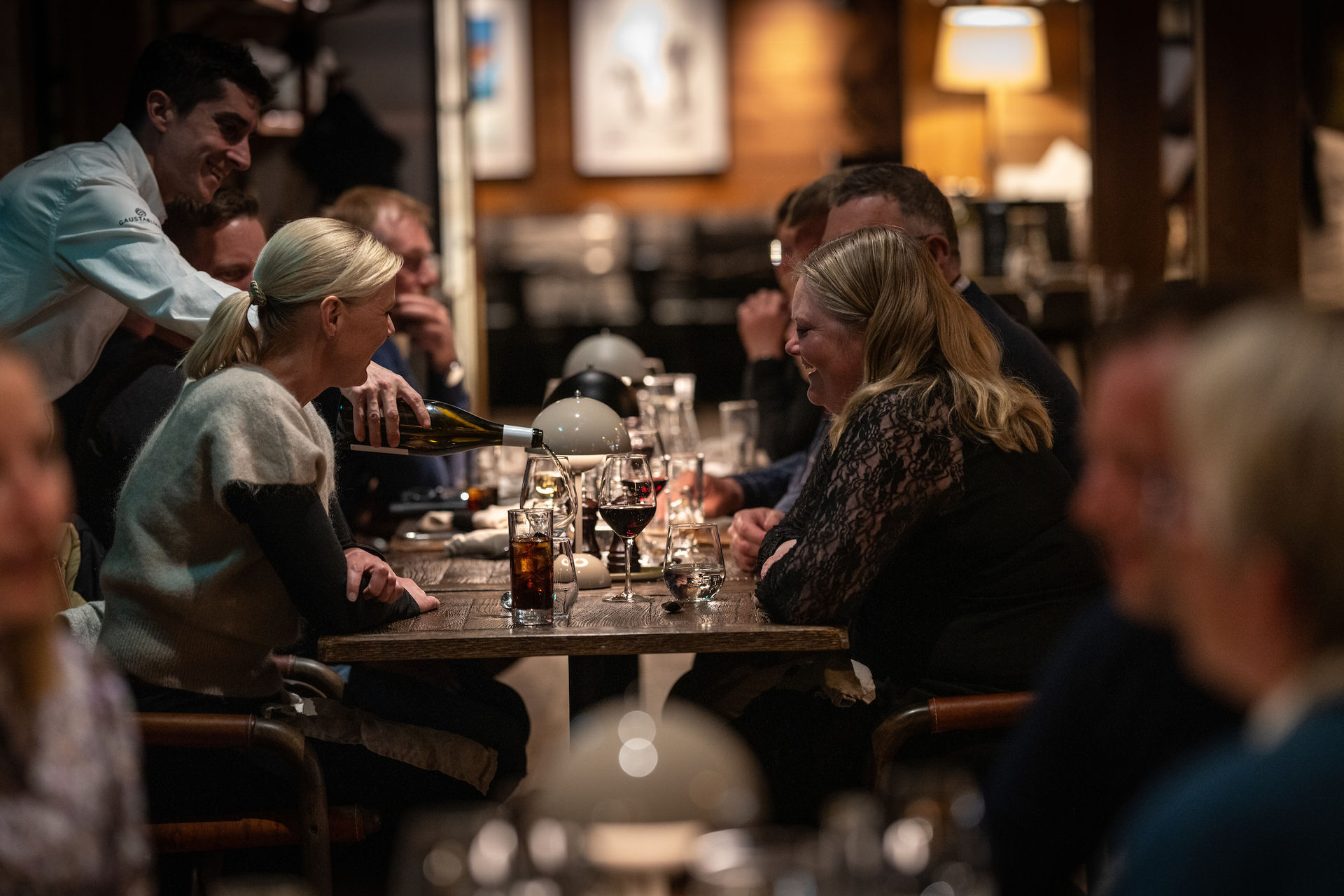 Menu
In our restaurant, we offer a diverse culinary experience with three distinct menus that we rotate throughout the week.
In addition to our varied main menus, we also provide a special vegetarian menu for guests who prefer plant-based options. We are committed to offering variety and quality, and we are confident that you will find something to suit your taste and dietary requirements.
We are always eager to accommodate your culinary preferences, so please do not hesitate to reach out if you have any questions or specific considerations regarding menu choices.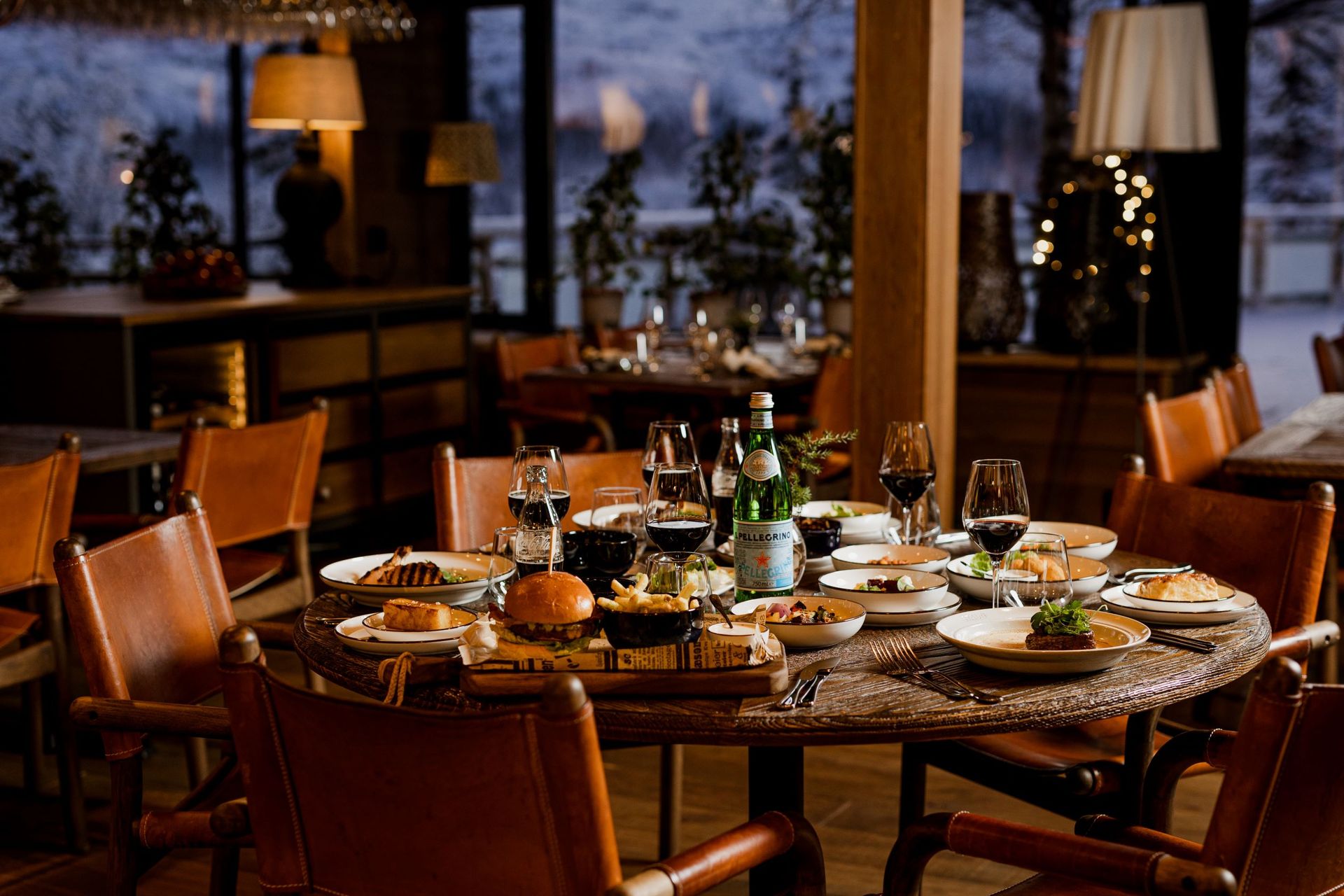 Free transportation to the restaurants
Prebook a table at Gaustablikk Mountain Resort and enjoy complimentary transport to and from the restaurant*.
Offer valid every day during the following periods:
December 15 - January 6
February 9 - March 2
March 27 - April 1
Prebook transportation at the restaurant or call us at +47 35 09 14 22
*Offer applicable if you are in the Gausta area.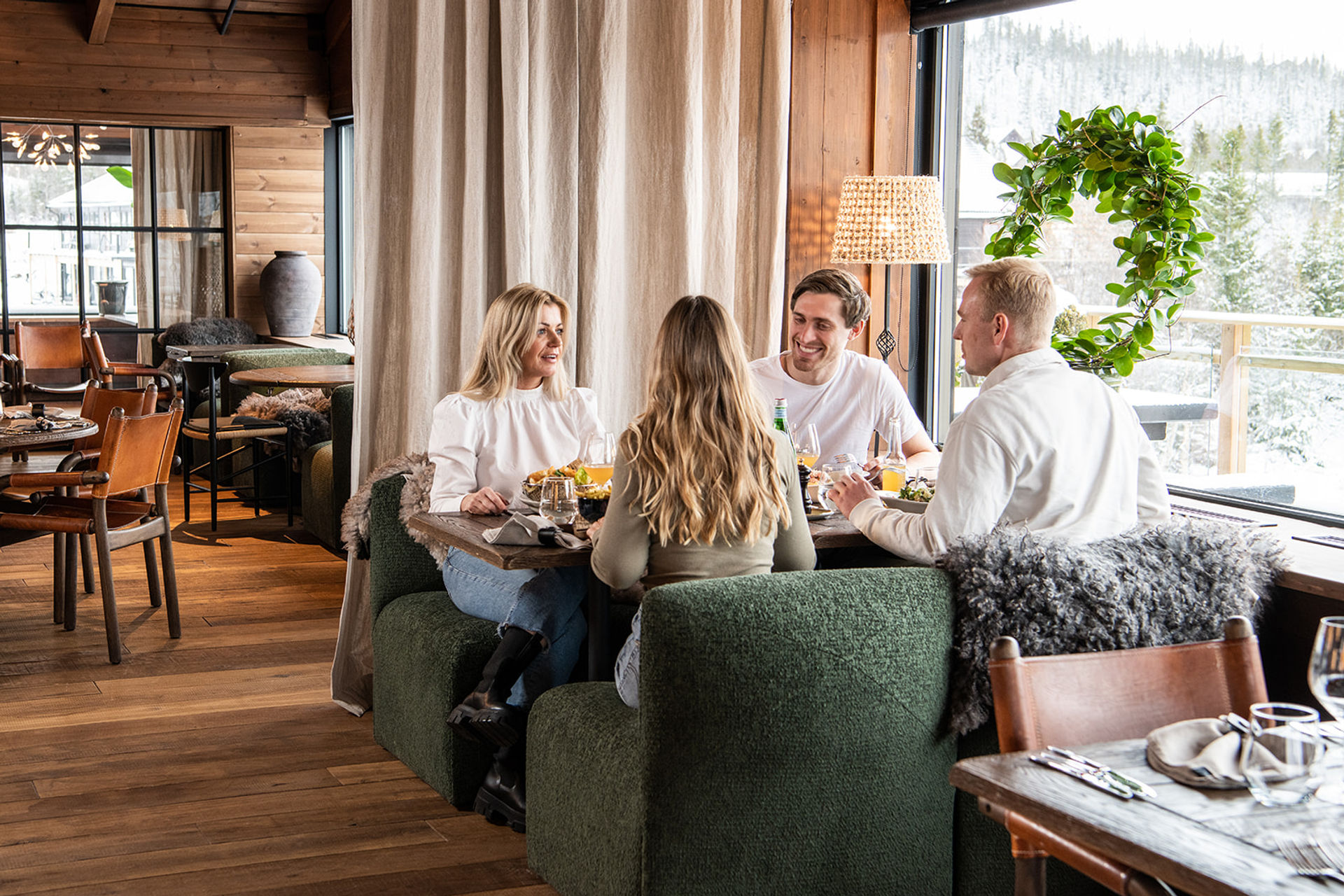 A family-friendly restaurant
At Restaurant Bjørk, we extend a warm welcome to families. We understand the importance of creating a relaxed and enjoyable atmosphere for both adults and children.
When you pre-book accommodation and dinner with us, children aged 0-7 years can enjoy a complimentary dinner.
In the hotel lobby just outside the restaurant, we have a dedicated play area for children. While the adults savor their meal at their own pace, children can have a great time playing in a secure environment.
*This offer is valid when at least one adult has ordered dinner within the same online booking.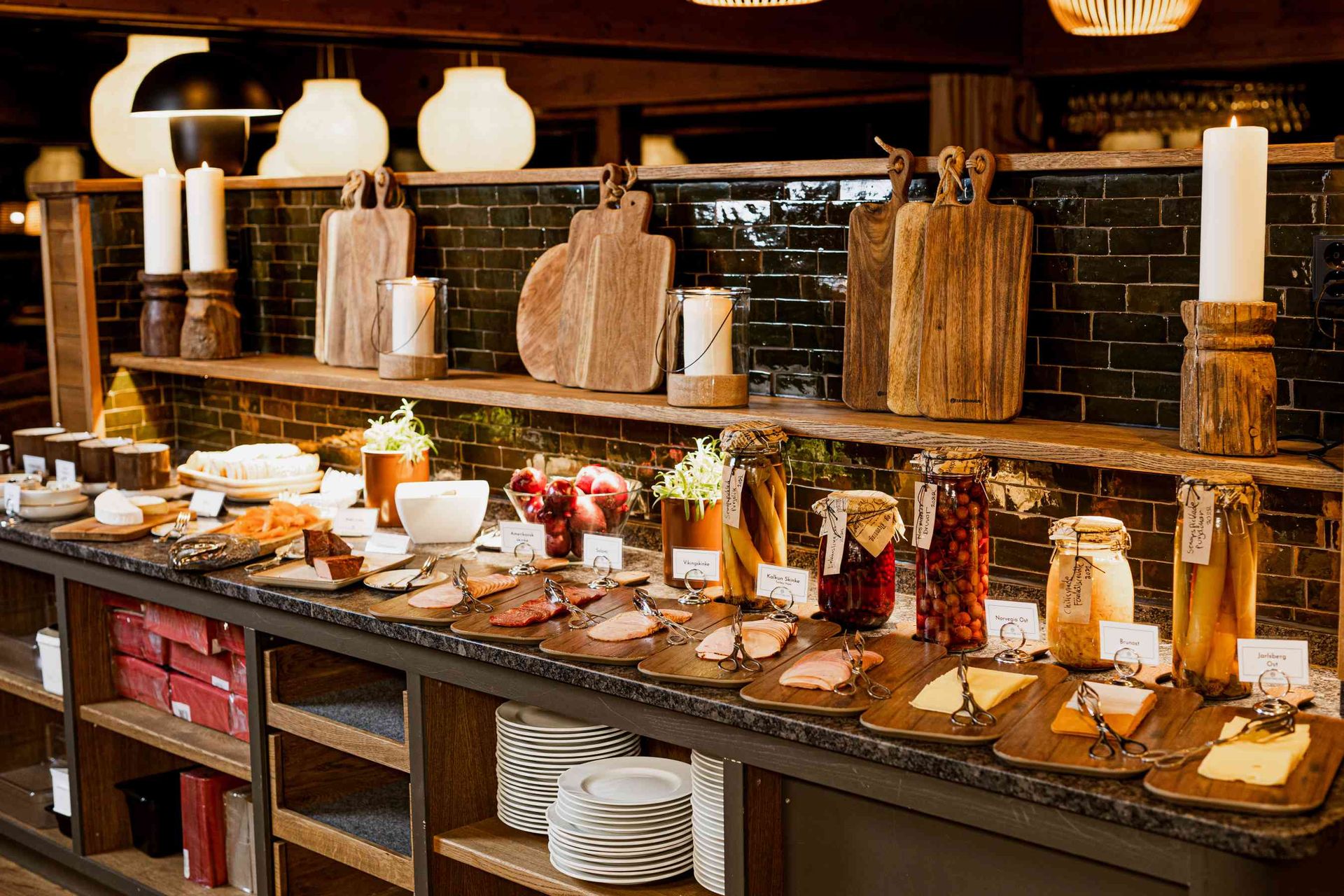 Breakfast
At Gaustablikk Fjellresort, mornings begin wonderfully, thanks to our breakfast experience at restaurant Bjørk. Here, you'll enjoy a generous breakfast buffet that takes your taste buds on a journey through the delightful flavors of the mountains. Our freshly baked bread, naturally sourced from Bakeriet, Gausta's own bakery, is just a taste of what awaits you. You can kick off your day on a high note, savoring the best that the mountains have to offer in terms of taste and view.
Even if you're not a guest at the hotel, you can still relish a lovely breakfast. Contact us for more information.
Breakfast is served from 07:00 - 10:00 (10:30 on Saturdays and Sundays).
Experience our other restaurants
Chambre séparée
If you have something you want to celebrate, restaurant Bjørk at Gaustablikk Fjellresort is worth considering. Here you not only get an exciting menu developed by one of Sweden's star chefs, but also pleasant surroundings in newly refurbished premises.
You can book our chambre séparée to make it more intimate and pleasant with your company. The venue has a long table for 20 people and is located with a view of Gausta Ski Center and Heddersfjell.The room is also excellent for lunch or dinner meetings. Here there is a large TV screen at the end of the room for presentations.
Contact our concierge department to book: concierge@gaustablikk.no or tel. +47 960 06921. Welcome!
Gausta
Gausta.com is the official booking centre for Gausta. Here you'll find the best selection of lodging in the Gausta area, ski passes to Gausta Skisenter, and a wide selection of activities and exclusive package deals.
© Copyright 2023 - Gausta.com
---