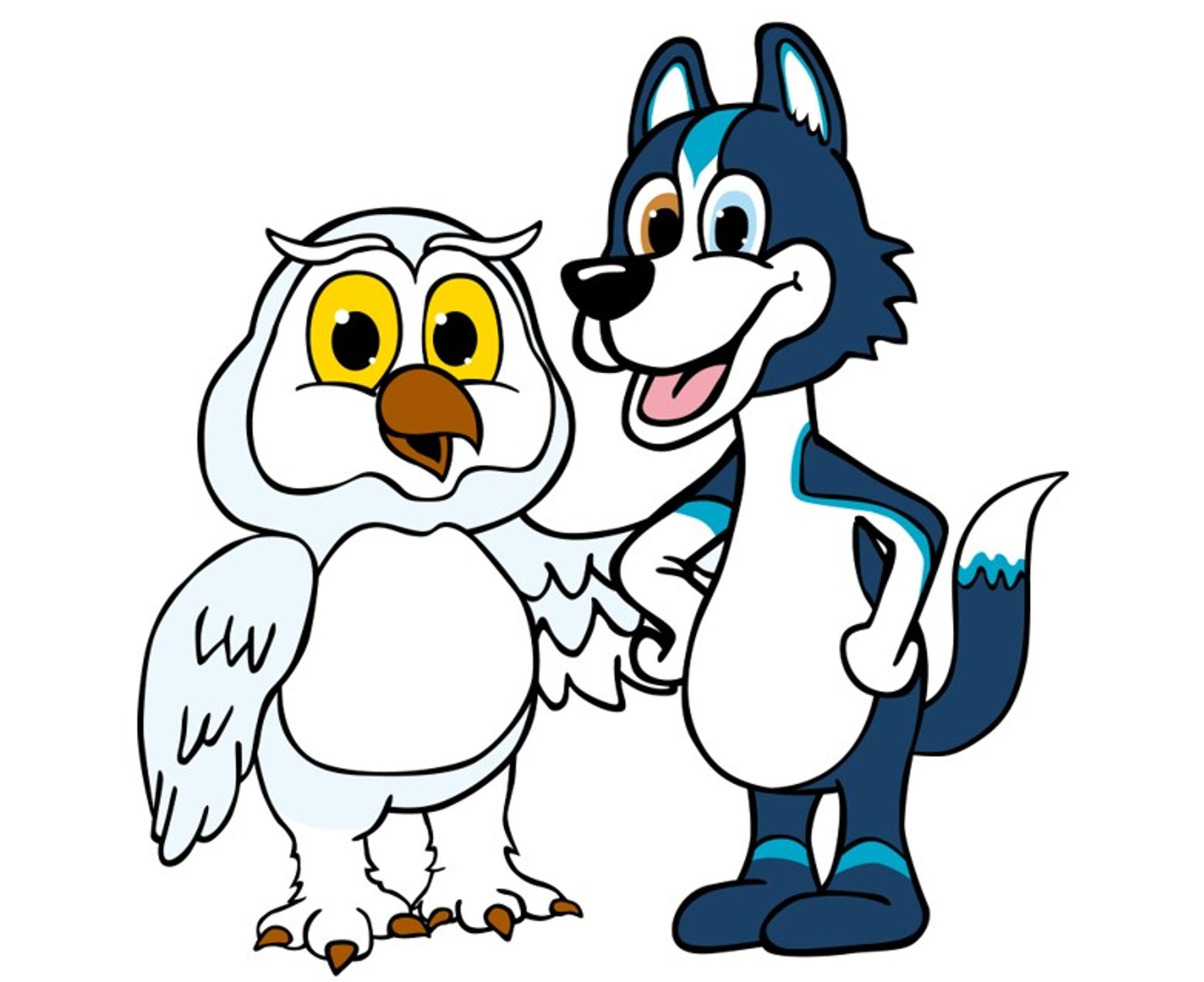 Huski and Flaks are back for New Winter Adventures!
We are delighted to announce that our lively mascots, Huski and Flaks, are back and brimming with excitement for a new, thrilling winter season! After recharging their batteries and exploring the colorful beauty of autumn, they are now ready to share their enthusiasm for the magic of winter with all of you.
Huski and Flaks represent not only our values but also the undeniable joy that comes with the arrival of winter. They symbolize adventure and the boundless fun that snow and frost bring with them.
So, be prepared for unforgettable winter experiences with Huski and Flaks. Let their enthusiasm and joy infect you, and together, let's create memories that will last a lifetime. Winter has never felt so magical! Welcome to a season of fun, laughter, and unforgettable moments with our mascots!
The history behind Huski and Flaks
Huski is a happy-go-lucky dog, full of energy, for whom life is simply a never-ending adventure. As you can probably tell from her name, Huski is a Sibierian Husky. However, she is not the kind of dog you can attach to a sled. She just wants to have fun.
That's why, on a cold dark night she ran away from her job as a sled dog with the Klondyke gold diggers. She raced with the wolves over Canada until she met a polar bear and a walrus that taught her how to sail an iceberg over to Norway.
It was on a warm spring night when Huski finally landed on a beach on the Norwegian fjord after many days and nights at sea in a small igloo on a melting iceberg. She managed to jump to firm ground in the last second before her paws would break through the ice. Huski took a moment to reflect and stood on the stony beach and saw how the waves washed away her igloo and iceberg. A new era in her life had begun.
Curious and eager, Huski ran over mountains, valleys and the plateau called Hardangervidda. And she didn't stop running until she came to Telemark where the wild reindeer Sondre taught her how to ski.
Yet, skiing wasn't that easy. So when Huski tried to copy Sondre and ski over a big jump she lost her balance and flew through the air and landed hanging upside down in a big spruce tree over a steep cliff overlooking Vestfjorddalen.
Things could have gone terribly wrong. However, a slightly befuddled and tired owl crashed into the trees at the same time. The owl, named Flaks, was very surprised to find a "wolf" with skis in a tree and it took a lot of explaining until late into the night until Huski had convinced Flaks that she wasn't a wolf.
Finally, Flaks believed Huski and found the courage to lift Huski by the skin on her neck and flew her calmly home to his owl nest at Skipsfjell. Since that day Flaks and Huski have been the best of friends. They are quite an unusual couple, but that's why their friendship works. If one of them is in trouble, the other will always come to the rescue.
Gausta
Gausta.com is the official booking centre for Gausta. Here you'll find the best selection of lodging in the Gausta area, ski passes to Gausta Skisenter, and a wide selection of activities and exclusive package deals.
© Copyright 2023 - Gausta.com
---