Welcome to Kirk's Bar, where our experienced bartenders serve delightful drinks.
Kirk's Bar is the hotel's bar and lounge, and can be regarded as the hotel's "living room," where our guests can relax, socialize, enjoy a casual meal or snack, or have a drink while taking in the magnificent view of Gaustatoppen through the large windows.
Opening hours
Sunday - Thursday: 12:00 PM - 12:00 AM
Friday - Saturday: 12:00 PM - 01:00 AM
Kitchen closes at 9:00 PM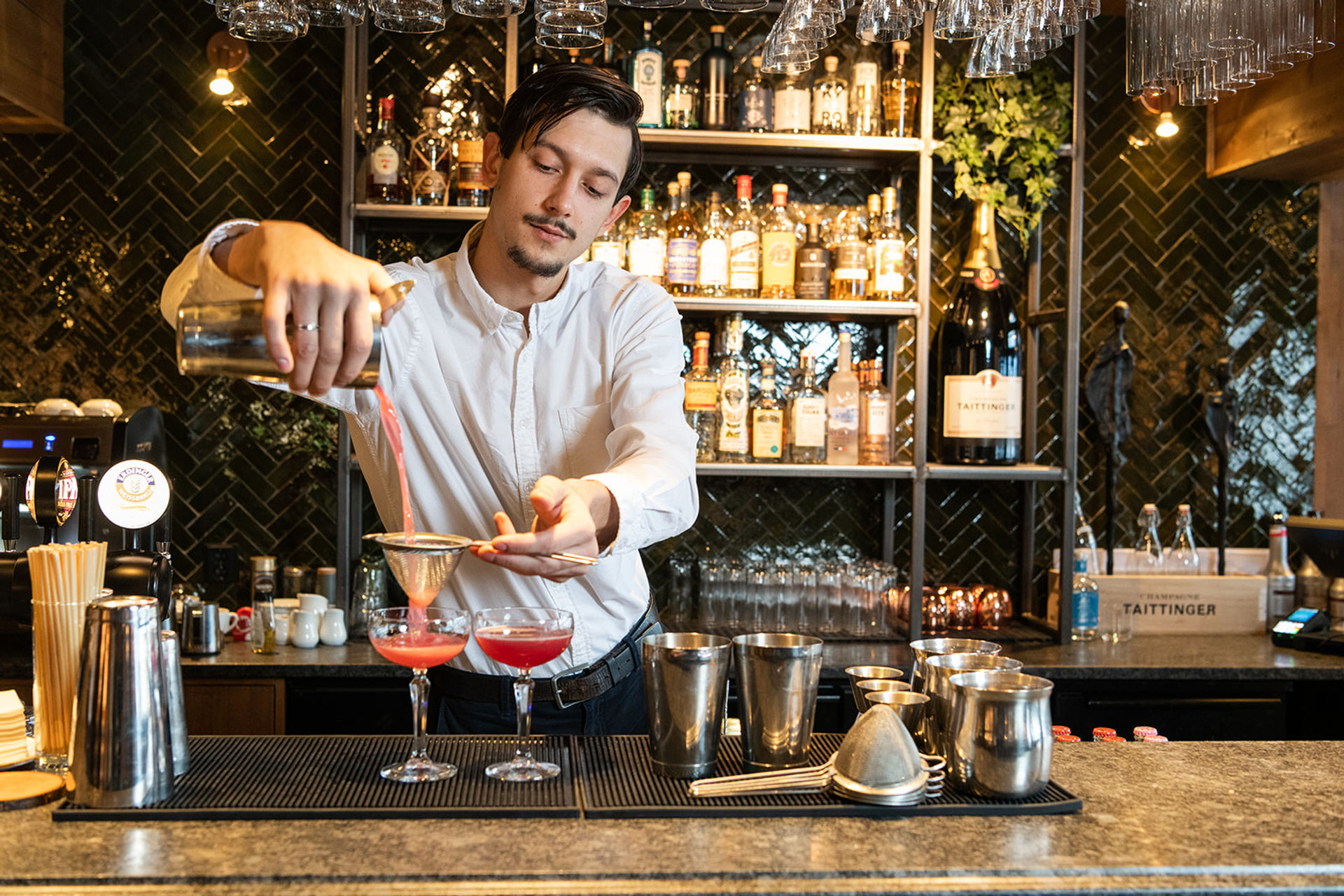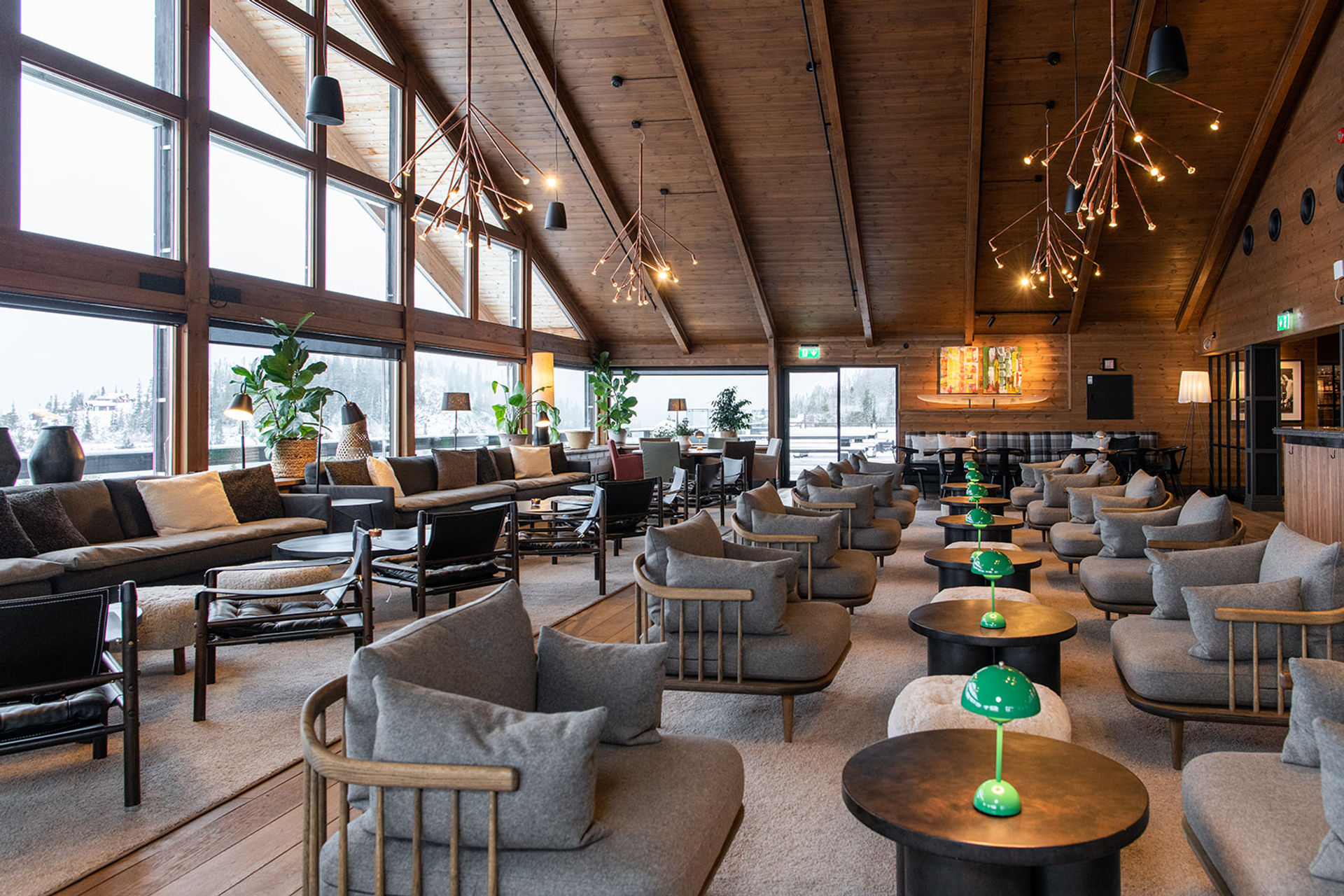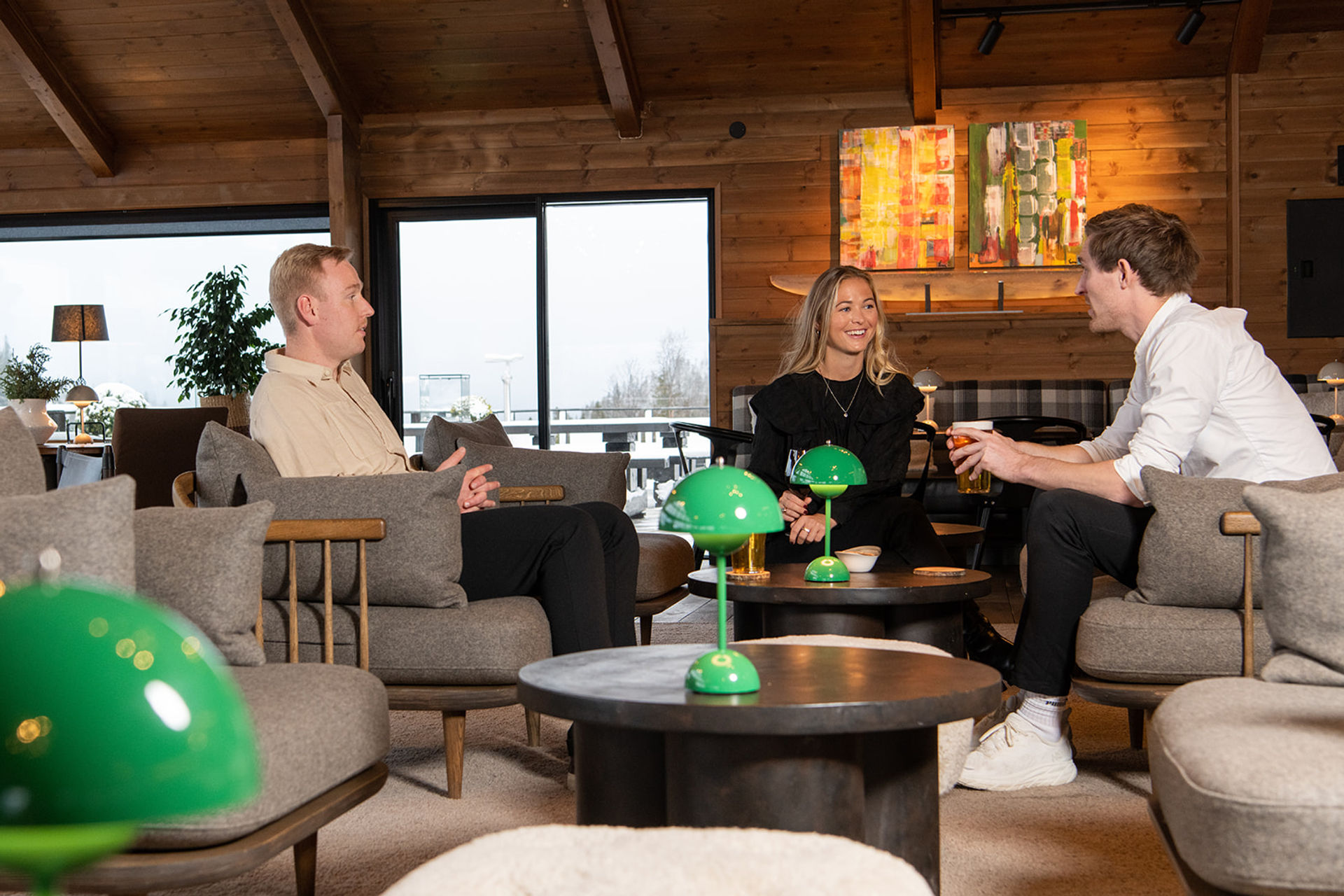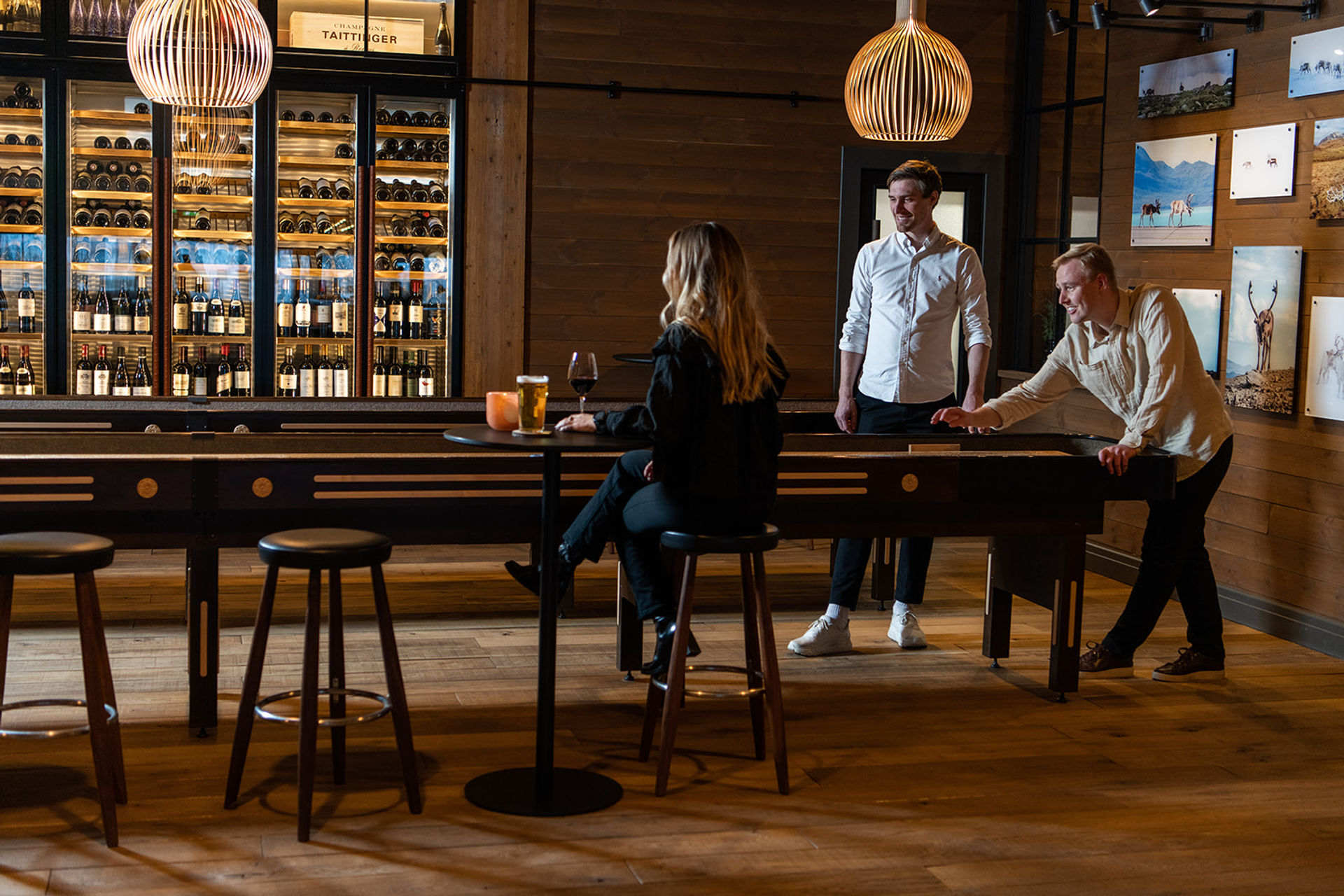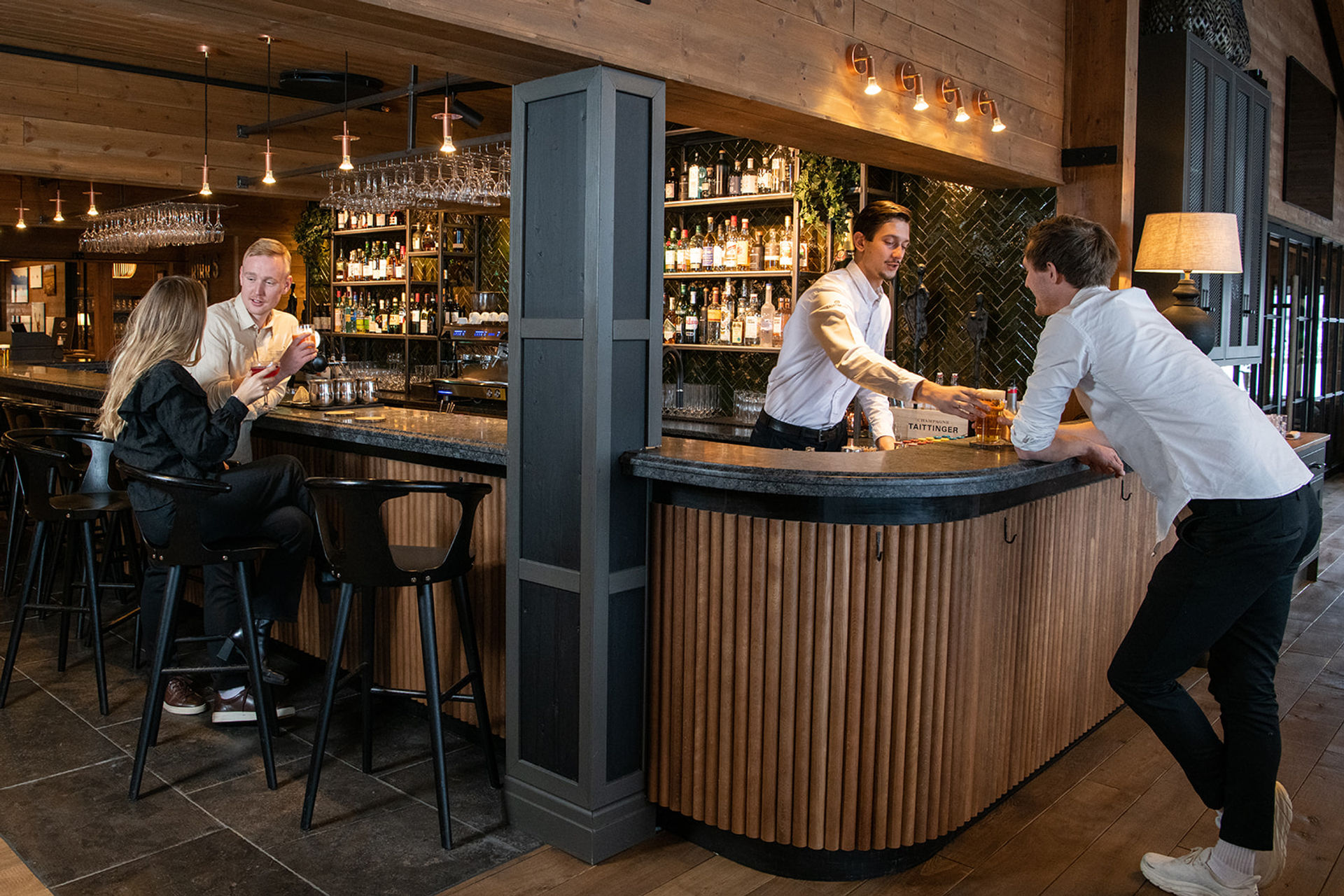 Shuffle board
At Gaustablikk Fjellresort, we believe that fun and socializing are just as important as the breathtaking natural surroundings. Shulleboard is a social game suitable for all ages and skill levels. Here, you can challenge a friend to a one-on-one showdown or form teams and compete together – the choice is yours!
Do you want to experience the thrill of shuffleboard? Head to the reception area and rent one of our shuffleboard setups. You can rent them for one hour at a time and choose from two different types of shuffleboards.
The Story Behind Kirk's Bar
After a period where Gaustablikk Fjellresort's founder, Olav Svartdal, returned from his adventurous experiences as a ski instructor for Hollywood celebrities in the majestic Rocky Mountains, he was invited to take on an exciting role as a stuntman for none other than Kirk Douglas.
Svartdal stated that he could undertake the role for 1 million kroner, not realizing that it was in dollars. This unexpected sum became his ticket to realizing a dream. In 1970, Gaustablikk Fjellresort was built, with the majestic mountain landscape serving as the backdrop for this incredible tale.
Inspired by this remarkable experience, the hotel's bar was named "Kirk's Bar."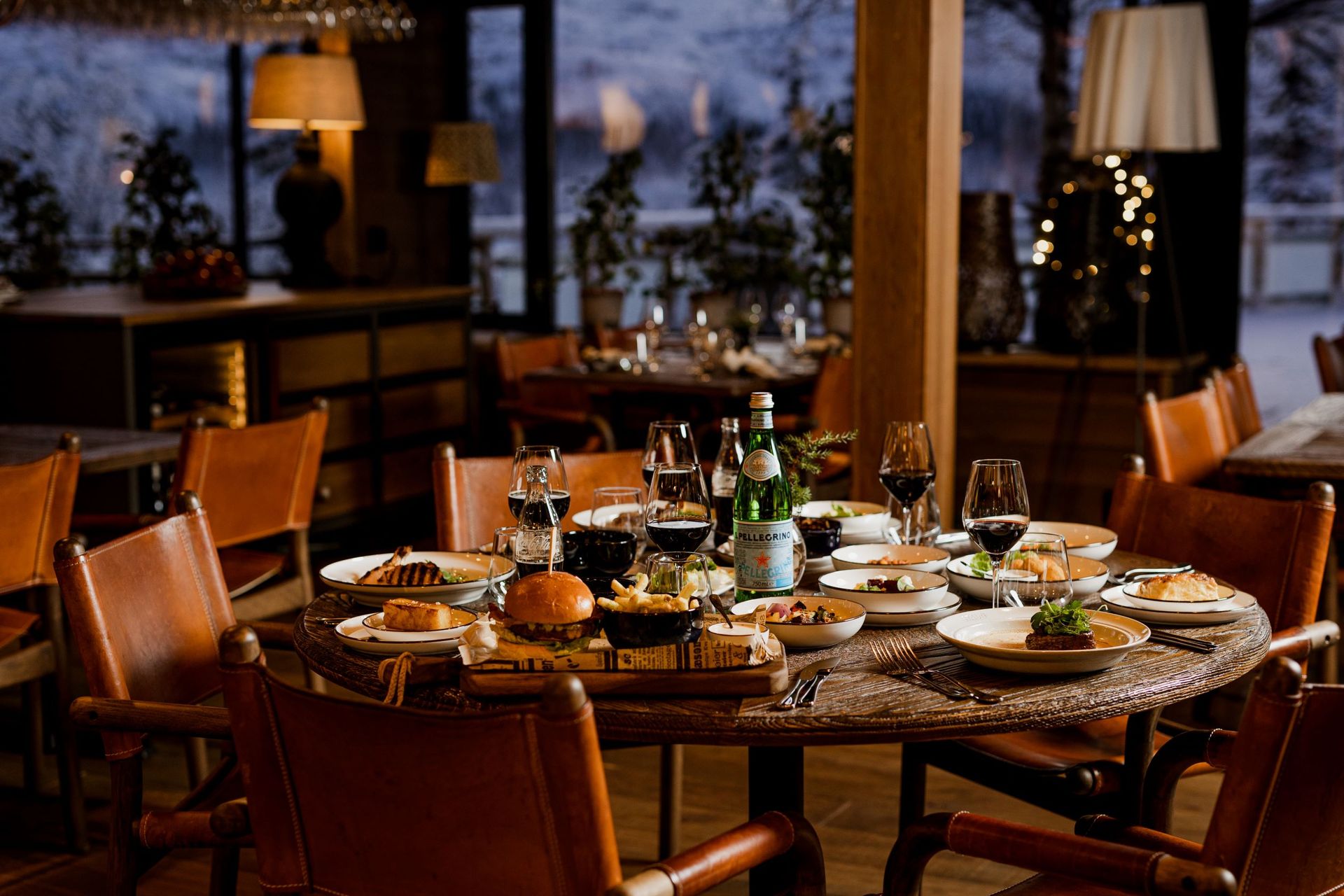 Free transportation to the restaurants
Prebook a table at Gaustablikk Mountain Resort and enjoy complimentary transport to and from the restaurant*.
Offer valid every day during the following periods:
December 15 - January 6
February 9 - March 2
March 27 - April 1
Prebook transportation at the restaurant or call us at +47 35 09 14 22
*Offer applicable if you are in the Gausta area.
Experience our other restaurant's
Gausta
Gausta.com is the official booking centre for Gausta. Here you'll find the best selection of lodging in the Gausta area, ski passes to Gausta Skisenter, and a wide selection of activities and exclusive package deals.
© Copyright 2023 - Gausta.com
---