Gausta - Sesong, fra november/desember - april
Aktivitetsleder
Engasjer og skap små og store øyeblikk med våre gjester. Nå søker vi aktivitetsleder som kan være med å utvikle Gaustas barnekonsept.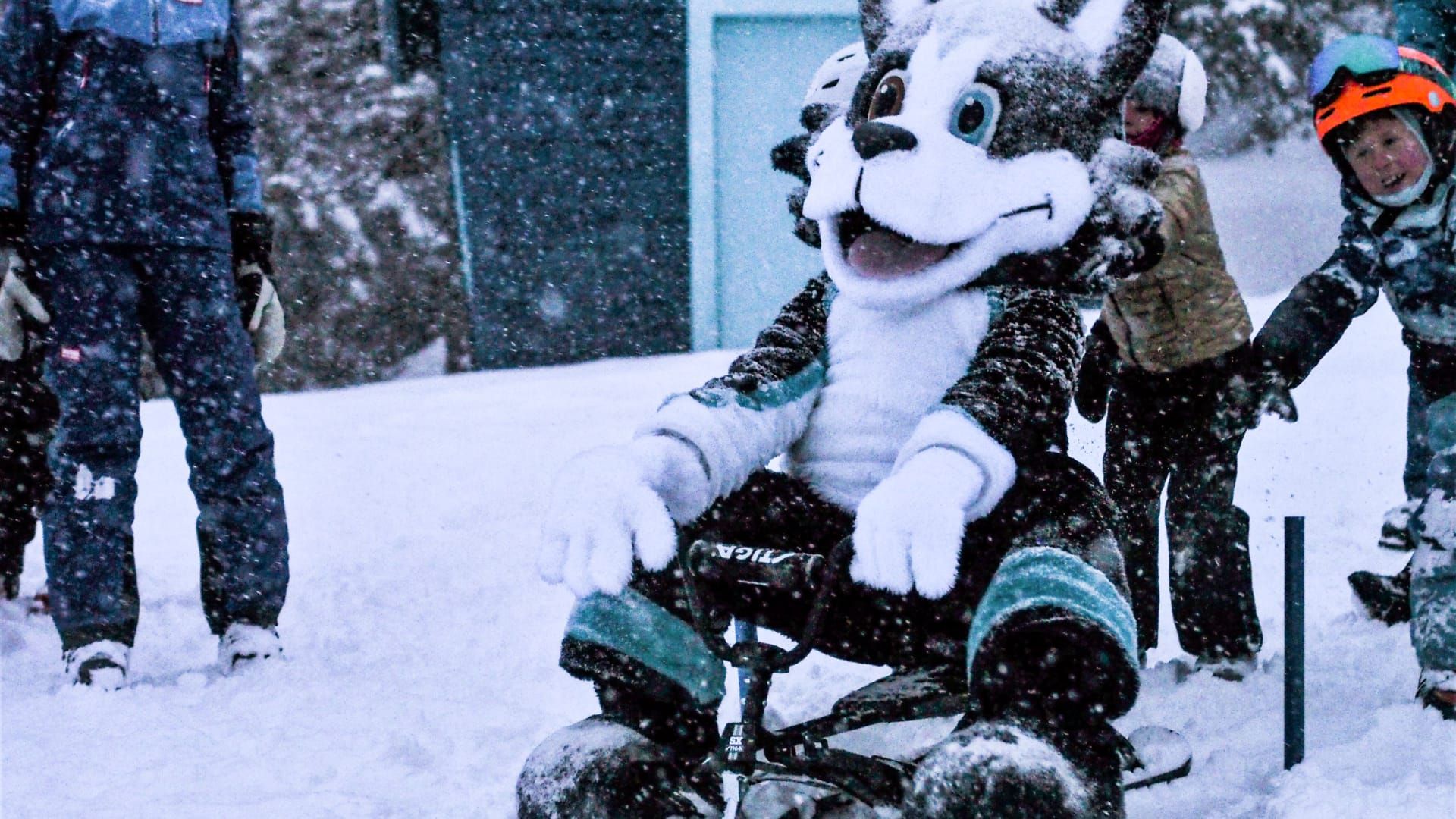 Employer
Gausta Ski & Resort AS
Job type
Season, from November/December - April
Employment percentage
75%
Job title
Activity leader
Application
Activity leader
Application deadline
continuously
One of Gausta's focus areas is to create small and large activities and events that provide even more reasons to travel and visit the destination. Now you can contribute to the development of our new children's concept and actively participate in shaping the daily lives of our two mascots; the dog Huski & the snow owl Flaks. If you have a playful and energetic personality, are outgoing, and have a desire to create great memories for both young and old, then you should check out this position.
Who are we?
Gausta Ski & Resort AS involves the operation of Gaustablikk Mountain Resort, Gausta Ski Center, Gausta Activity Center, Cabin Rentals, Pose & Sekk Grocery, in addition to the support functions of finance and commercial departments. We work diligently every day to elevate Gausta to become one of the country's leading year-round destinations. We are a dedicated team that strives to match the magic of Gaustatoppen in the experiences we offer. We are always interested in new people who share our view on hospitality and first-class service.
---
About the position:
You are the face towards families with children, either as a mascot guide, an activities manager, or wearing one of the mascots' costumes.
You have a significant role in the development of Gausta's children's concept.
Your responsibility is to ensure that Huski & Flaks appear at the right time and with the right equipment for the respective event/activity.
Desired qualifications:
You speak a Scandinavian language and have good communication skills in English.
While not required, it is advantageous if you have formal education or experience working with children.
Ski instructor training is a plus but not mandatory.
You have good skiing skills.
Having a driver's license (Class B) is an advantage (for transporting the mascots around the destination when needed).
We place great emphasis on suitability and are looking for an employee who will enjoy and love their job - we are confident that the right person will do the best job as an activities manager.
---
About you:
We are looking for someone with enthusiasm and dedication to children and skiing. You are a confident individual who knows how to quickly build trust and establish connections with new people.
You love working with children and excel at creating a positive atmosphere around you.
You have a genuine interest in skiing, singing, dancing, and entertainment.
You are flexible, solution-oriented, and a true "can-do" person. You help out where needed.
You are reliable, quality-oriented, and professional.
You are ready for a dynamic workplace in strong development with varying working hours, workload, and at times challenging weather and snow conditions.
You enjoy living in the mountains and being outdoors regardless of the weather.
---
We offer:
An amazing work environment with passionate and skilled colleagues who work together as a great team.
A unique mountain environment with a ski center, world-class off-piste skiing, and miles of cross-country ski trails.
Opportunity for board and lodging in connection with the destination.
Salary according to agreement and experience.
Beneficial employee perks with discounts and access to facilities at the destination, including a staff gym.
Apply
Submit your application.
Commencement of the position will be determined by agreement. Suitable candidates will be called in on an ongoing basis. The position reports to the manager of Gausta Ski & Snowboard School and Gausta Ski Rental. For questions, please send an email to Helen Merrifield. Shift and weekend work are included.
By submitting an application, you agree that Gausta will handle your personal information during the recruitment period.
Gausta
Gausta.com is the official booking centre for Gausta. Here you'll find the best selection of lodging in the Gausta area, ski passes to Gausta Skisenter, and a wide selection of activities and exclusive package deals.
© Copyright 2023 - Gausta.com
---