Fishing experience at Gausta
Fishing at Gausta
Gausta offers great opportunities for lake fishing. Tinn municipality has approximately 800 different lakes with trout and arctic char. Many waters are open for angling if you have a fishing permit.
With its cold, clear lakes and bubbling brooks, Gausta and the surrounding area offer a varied fishing experience. The season begins as early as June and extends to late summer. In some lakes, you can even fish all year round.
To try your luck at fishing you'll need a fishing permit. Different lakes and fishing areas require different permits. Most of the fishing permits are available to purchase from inatur.no.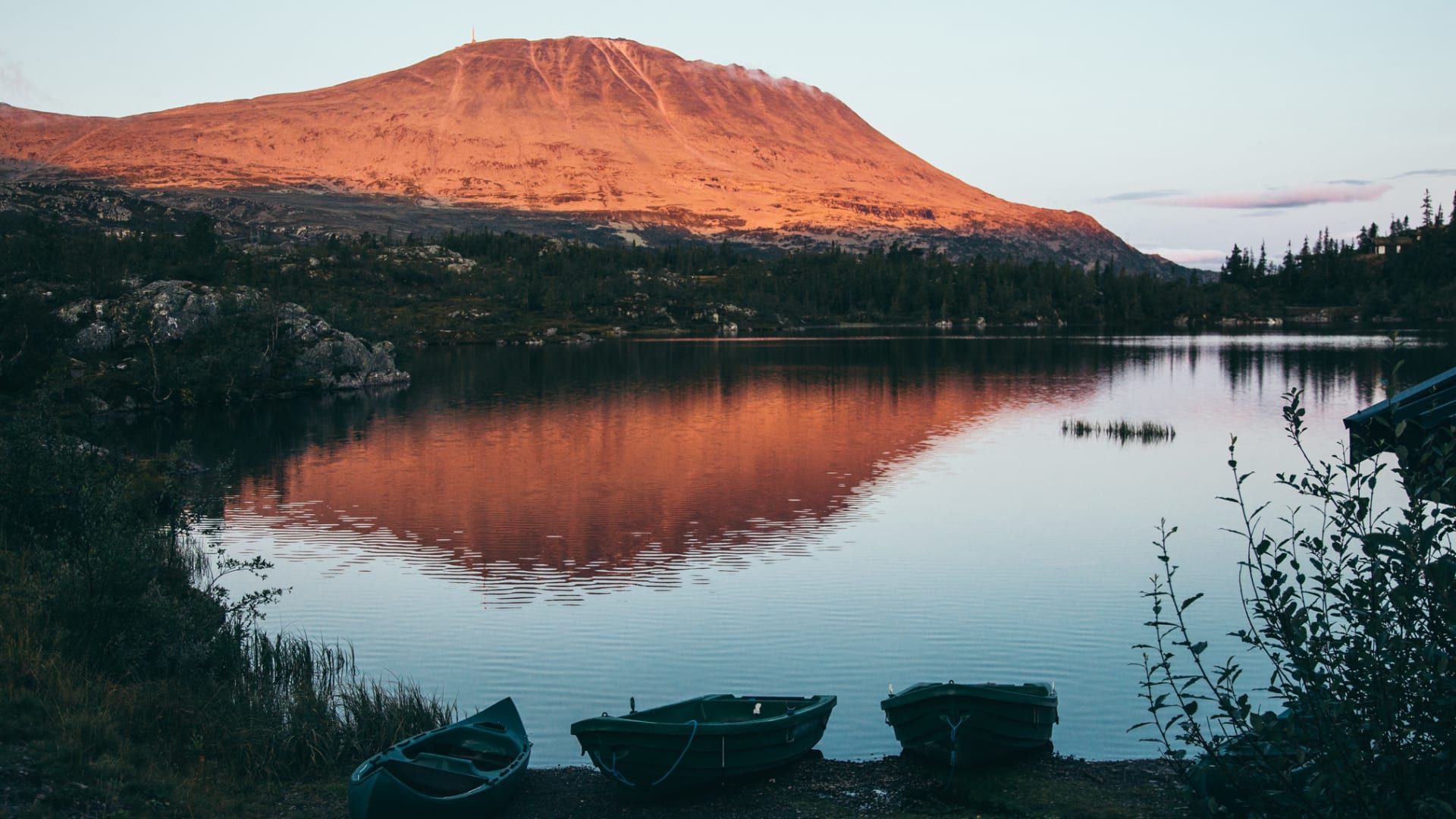 Fishing at Kvitåvatn
At lake Kvitåvatn, just outside of Gaustablikk, you can enjoy fishing all year round – both angling from land and ice fishing.
Fishing permit
This fishing permit is valid for four different lakes: Kvitåvatn, Tjørnsettjøn, the northern part of Djupetjønn, and the northern part of Heddersvann. You can buy your fishing permits at either the reception at inatur.no
Season
All year-round.
Price
Day card: 100 NOK
Week permit: 400 NOK
One year permit: 750 NOK
Get here
Lake Kvitåvatn is located in the centre of Gausta, just behind Gaustablikk Fjellresort. You can park your car at the large parking lot at Gaustablikk.
Get here
Fishing in Gausdalen
On the west side of Gaustatoppen, you can find Gausdalen – a beautiful mountain valley at the foot of Gaustatoppen that offers angling in 12 different lakes. Gausdalen is a great spot for trout fishing.
Fishing permit
You can buy the proper fishing permit for this area at either Rjukan Tourist tourist office, Selstali Seter, or at inatur.no. The permit applies to angling from land. A one-day fishing permit will cost you NOK 70 NOK, but you can also buy a weekend, week, or season permits are also available.
Accommodation
Do you want to stay longer? Book a room at the idyllic Selstali Seter, or bring a tent and set up camp by the lakes.
Lakes included in the fishing permit
Kroketjønn

Klokstjønn

Homtjønnan

Melandstjønn

Trolltjønn

Selstalitjønn

Gråvåstaulvatnet

Fikstjønn

Aslakstaulvatnet

Skriustaulvatn
Season
15 June – 31 August
Price
Day permit 70 NOK
Weekend permit 120 NOK
Week permit 250 NOK
Season permit 500 NOK
Get here
Gausdalen is easy to reach from the Gausta area. The easiest way to get here is by car to Selstali Seter. This is a 30- km drive from Gaustablikk. You can park your car by Selstali Seter.
Get here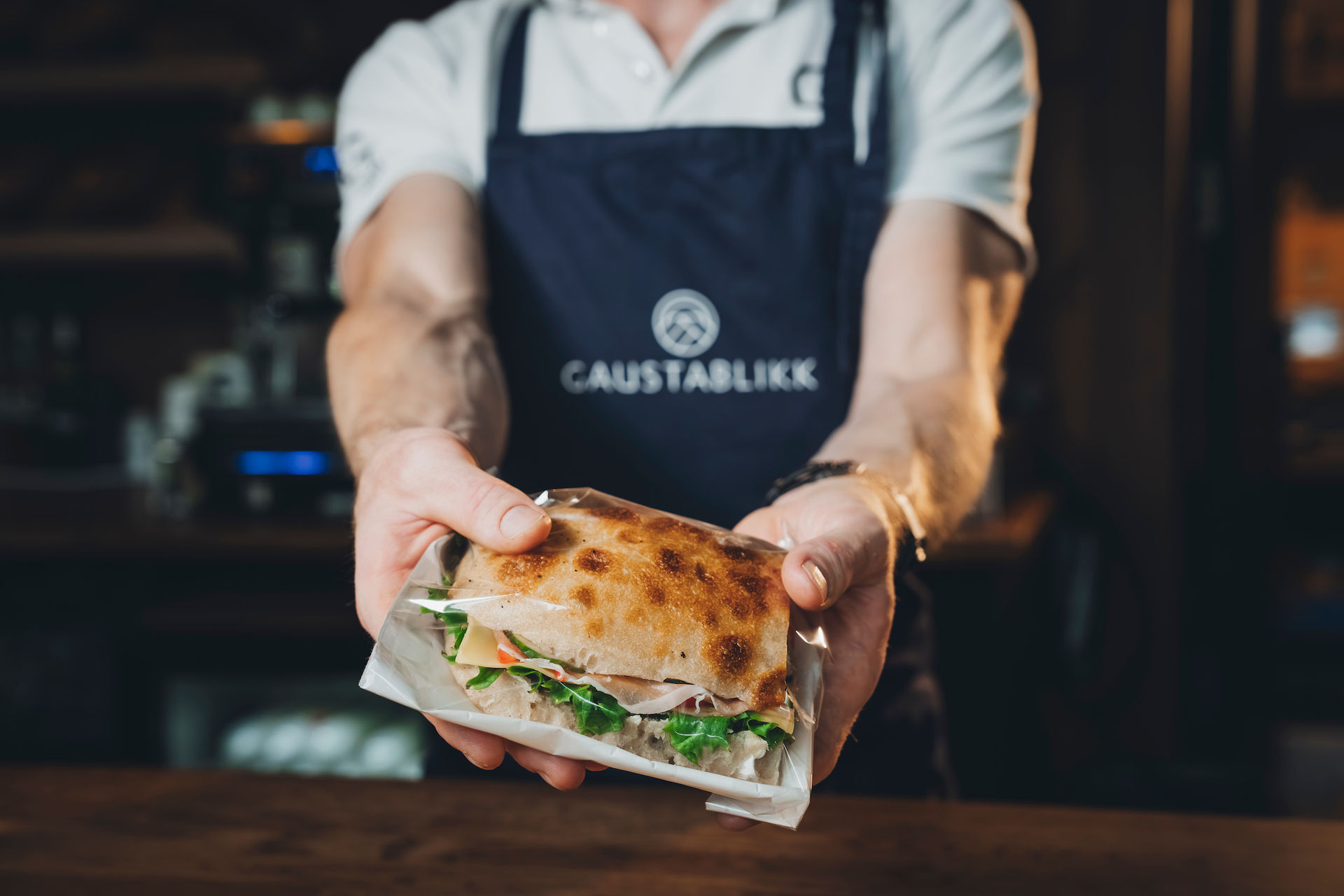 Preorder your meal box for your hike
Choose between the breakfast box or the lunch box. Here you get the very best of the best - a real luxury on your trip!
Hiking Package:
Includes: Sandwich (salmon, cured ham, vegetarian), smoothie, energy bar, fruit
Price: 235 kr
Breakfast Package:
Includes: morning sandwich (vegetarian or ham), cinnamon bun, orange juice
Price: 165 kr
Pre-order by 16.00 the day before either by visiting the Bakery or calling tel: +47 489 91 317.
Gausta
Gausta.com is the official booking centre for Gausta. Here you'll find the best selection of lodging in the Gausta area, ski passes to Gausta Skisenter, and a wide selection of activities and exclusive package deals.
© Copyright 2023 - Gausta.com
---