Gaustablikk Fjellresort - 75-100%
Chef
We are looking for a skilled chef with several years of experience who can help take Gaustablikk Fjellresort to new heights!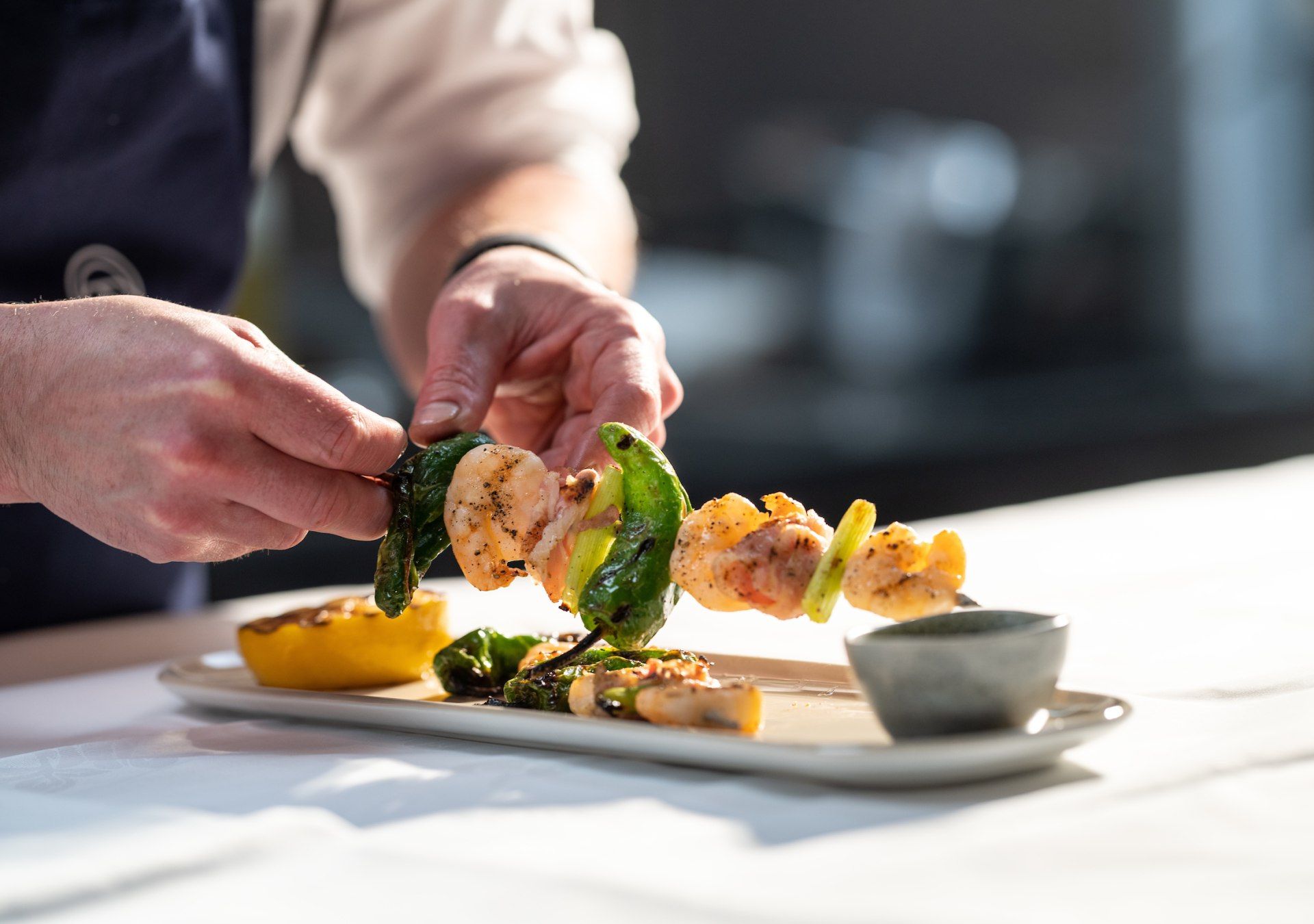 Employer: Gaustablikk Fjellresort
Employment percentage: 75 - 100%
Application deadline: As soon as possible. Suitable candidates will be contacted continuously.
Start date: To be agreed upon.
Salary: According to the collective agreement
Sector: Private
Location: Gausta / Gaustablikk
Industry: Food and service, restaurant and nightlife, tourism.
Innovative, state-of-the-art kitchen seeking a chef
In line with its ambitions, Gaustablikk Fjellresort has developed modern restaurant concepts and recently opened two new restaurants at the hotel. Restaurant Bjørk serves breakfast and dinner menus with high-quality Norwegian ingredients and modern flavors, while Blikk Raw & Grill offers internationally inspired dishes. Additionally, we also have dining establishments in the ski slopes. The hotel's wine cellar has also been upgraded to match the new food concepts, as well as the desires and demands of today's guests.
We have recently invested in brand-new, modern kitchens that contribute to efficiency and work satisfaction. As a chef, you will produce food and dishes using top-quality ingredients in inspiring surroundings. You will work as part of a team with skilled colleagues who are passionate about their craft.
---
What we offer:
Gaustablikk Fjellresort has a collaboration with the Swedish Michelin-starred chef Melker Andersson. He assists in menu and concept development and has contributed to our food offerings, of which we can truly be proud. Here, you will have the opportunity to work alongside Melker and other skilled chefs, receive training, tips, and best practices. With us, you can develop into an even better chef.
Gaustablikk is in an exciting phase with great development potential. Together with our team of chefs and Melker Andersson, you have the opportunity to shape and develop our kitchens in line with the visions and goals we have set. You can expect an exciting and varied job with pleasant colleagues, competitive salary, and the possibility of accommodation and meals at the destination.
Food and beverages at Gaustablikk Fjellresort and other dining venues at Gausta are one of our prioritized areas of focus.
---
About the role:
As a chef at Gaustablikk Mountain Resort, you are part of a star-studded team with high standards and expectations. The role offers a varied and stimulating workday where you can develop your skills. The role requires the ability to quickly acquire new knowledge and apply it in practice. We expect you to aim high and give your best effort. You have a high work capacity and the ability to work systematically and accurately to ensure all necessary details are in place. Being part of the team requires good collaboration and communication skills. The role demands that you can work effectively both as part of a team and independently.
The position includes:
Prepare food and dishes according to orders and set menus
Review and prepare for service and events with the head chef
Ensure that the kitchen and workstations are clean and tidy, adhering to established hygiene standards
Handle deliveries and assist colleagues when needed
Communicate effectively with kitchen staff, as well as other colleagues, to ensure excellent service to guests
Contribute to a positive work environment within your department and with other departments
Be a good ambassador for Gaustablikk Fjellresort and the destination as a whole.
---
About you:
We are seeking a skilled chef who thrives in a fast-paced environment and always strives to deliver top-quality results. Ideally, you have several years of experience in a similar position, preferably in a large-scale kitchen or hotel setting. You have a professional certification or equivalent relevant work experience and are accustomed to working independently and with structure, as well as in a team. With high ambitions, you are willing to go the extra mile to become a master of your craft. If you have the right prospects, we can offer an exciting and diverse workplace with significant development opportunities at one of Scandinavia's most ambitious year-round destinations. Being open-minded, flexible, creative, and positive is highly valued. You appreciate structure and order and take pride in your work, making you a great fit for our team.
Flexibility is a significant advantage as the role requires shift work, including days, evenings, and weekends. We are an independent seasonal hotel with high demand during weekends and holidays.
Ideally, you speak a Scandinavian language and can communicate effectively in English. Knowledge of additional languages is a plus.
---
We offer:
Salary according to the collective agreement
Good training and structured routines
Fantastic mountain environment with a ski center, cross-country trails, and towering mountains right outside the hotel
An exciting ski destination with fantastic visions and future plans
Internal career opportunities
Accommodation and meals at the destination when needed.
Do you want to be part of taking Gaustablikk Fjellresort to new heights? Send us your application!
If you have questions regarding working in Norway, please visit grensetjanesten.com, where the authorities in Norway and Sweden have gathered important information.
Commencement of the position will be determined by agreement. Suitable candidates will be called in continuously. The position reports to the head chef at Gaustablikk Mountain Resort. For any inquiries, please send an email to Jimmy Lappalainen. Both shift work and weekend work are included.
By submitting an application, you agree that Gausta will handle your personal information during the recruitment period.
Gausta
Gausta.com is the official booking centre for Gausta. Here you'll find the best selection of lodging in the Gausta area, ski passes to Gausta Skisenter, and a wide selection of activities and exclusive package deals.
© Copyright 2023 - Gausta.com
---