Gausta - Sesong, november/desember - april
Ski instructor
Share your passion for skiing with our guests. We are currently seeking skilled ski instructors for the upcoming winter season.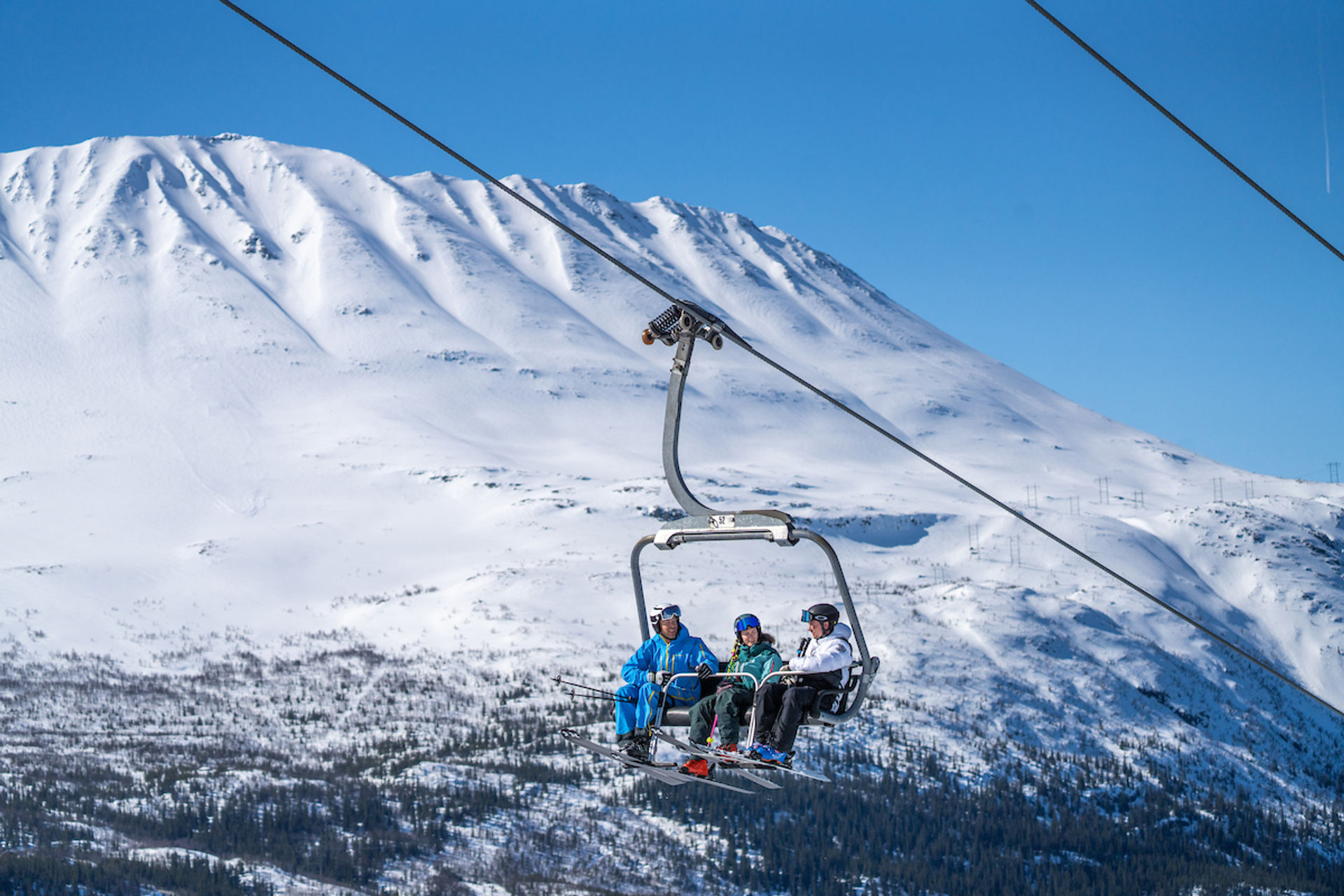 Employer:
Gausta
Job Type:
Seasonal, November/December - April
Job Title:
Ski Instructor
Application:
Ski Instructor
Application Period:
continuously
Gausta Ski & Snowboard School is a professional team that thrives when sharing our passion for skiing and snowboarding with our guests. We are deeply committed to developing each guest on the slopes, providing them with a sense of achievement and learning. The ski school is a significant focus in a rapidly growing destination. Right now, we are searching for skilled ski instructors for the upcoming winter season, who want to join us on this journey and enjoy living, working, and having fun in a magnificent mountain environment.
About the Position:
At Gausta, there's room for everyone from beginners in the ski resort to experts who enjoy both freeriding from Telemark's highest peak, Gaustatoppen (1883 meters above sea level), and alpine skiing in dynamic turns. Gausta Ski & Snowboard School offers a wide range of courses and lessons for both groups and individuals. As a ski and snowboard instructor, you'll tailor your approach based on experience and skill level.
We place equal emphasis on those taking their first turns on the snow as well as experts looking to refine their skills. We limit our groups to a maximum of 8 students to provide the best experiences and opportunities for improvement. You'll have the chance to work with adults, teenagers, and children from various parts of the world, most commonly from Scandinavian countries.
As a ski instructor, you'll collaborate closely with a professional and passionate team with extensive experience in the field. They've worked across the globe and take great pride in their profession. This position offers the opportunity to enhance your skiing skills, with team training being a priority to ensure top-quality service. During the ski season, there will be busy periods, and we expect you to work hard and give your best at all times.
As a ski instructor, you'll reside in a fantastic destination with unparalleled skiing opportunities. You'll not only have the best workplace with free access to Gausta Ski Resort but also to the Gausta area with towering mountains, abundant snow, amazing backcountry skiing options, and short distances to major nature experiences.
The position reports to the Gausta Ski & Snowboard School Manager.
About You:
We're looking for someone with a passion for skiing, a twinkle in their eye, a good sense of humor, and a compassionate nature. You're a confident individual who can quickly build trust and establish connections with new people.
You're enthusiastic about alpine skiing and snowboarding.
You have a pedagogical approach to teaching and can engage and motivate learners.
You're a team player who enjoys being part of a dedicated and passionate team of skilled professionals.
You're reliable, quality-oriented, and professional.
You're organized, well-prepared, and committed to personal development.
You're solution-oriented, helpful, and flexible.
You're ready for a dynamic workplace in strong development with varying working hours, workload, and occasionally challenging weather and conditions.
You enjoy mountain living and being outdoors regardless of the weather.
About the Role:
Conducting courses and lessons for both groups and individuals. Assisting in ski rental and ski service as needed, which involves excellent customer interaction and practical skills. Assisting with the activities Gausta offers during the winter season. Playing a key role in developing Gausta's children's concept with the destination's mascots, Huski & Flaks.
Desired Qualifications:
You hold at least NIG Step 1 instructor certification, SLAO Step 1, or equivalent.
You speak a Scandinavian language and possess strong English communication skills.
You're a team player who thrives among dedicated and passionate colleagues.
Challenge learners of all ages in a way that provides them with an authentic and positive skiing experience.
You have prior experience as a ski instructor or alpine coach, and possibly other training and coaching experience.
We Offer:
At Gausta, we're in an exciting phase with significant growth potential. Here, you can expect an engaging and diverse job with friendly colleagues, competitive pay, and the option for accommodation and meals on-site.
An exciting position in a growing and developing destination.
The chance to influence the ski school focus and aspire to become Scandinavia's best ski school.
An extraordinary work environment with passionate and skilled colleagues.
A unique mountain environment with an amazing ski resort, world-class off-piste skiing, extensive cross-country trails, and proximity to the UNESCO World Heritage site Rjukan.
It's also just a 2.5-hour drive from Oslo.
Opportunity for on-site accommodation and meals.
Salary according to agreement and qualifications.
Beneficial employee perks including discounts and access to facilities, including staff fitness room.
About the Position:
Employer: Gausta Ski & Resort Position
Percentage: 75%
Application Deadline: As soon as possible. Suitable candidates will be contacted continuously.
Start Date: By agreement but no later than mid-December. Contract Length:
Seasonal Salary: According to the tariff
Sector: Private
Location: Gausta / Gaustablikk
Industry: Sports, Tourism, Education
Søk
Submit Your Application
Commencement of the position will be based on agreement. Suitable candidates will be contacted continuously. The position reports to the Head of Gausta Ski & Snowboard School. For inquiries, please email Helen Merrifield. Both shift and weekend work are included.
By submitting an application, you agree that Gausta will handle your personal information during the recruitment period.
Gausta
Gausta.com is the official booking centre for Gausta. Here you'll find the best selection of lodging in the Gausta area, ski passes to Gausta Skisenter, and a wide selection of activities and exclusive package deals.
© Copyright 2023 - Gausta.com
---