Gaustablikk Fjellresort - Full-time, permanent position (100%)
Executive Chef
Join us for an exciting adventure as the head of culinary operations in a dynamic and growing mountain resort, surrounded by the beautiful nature!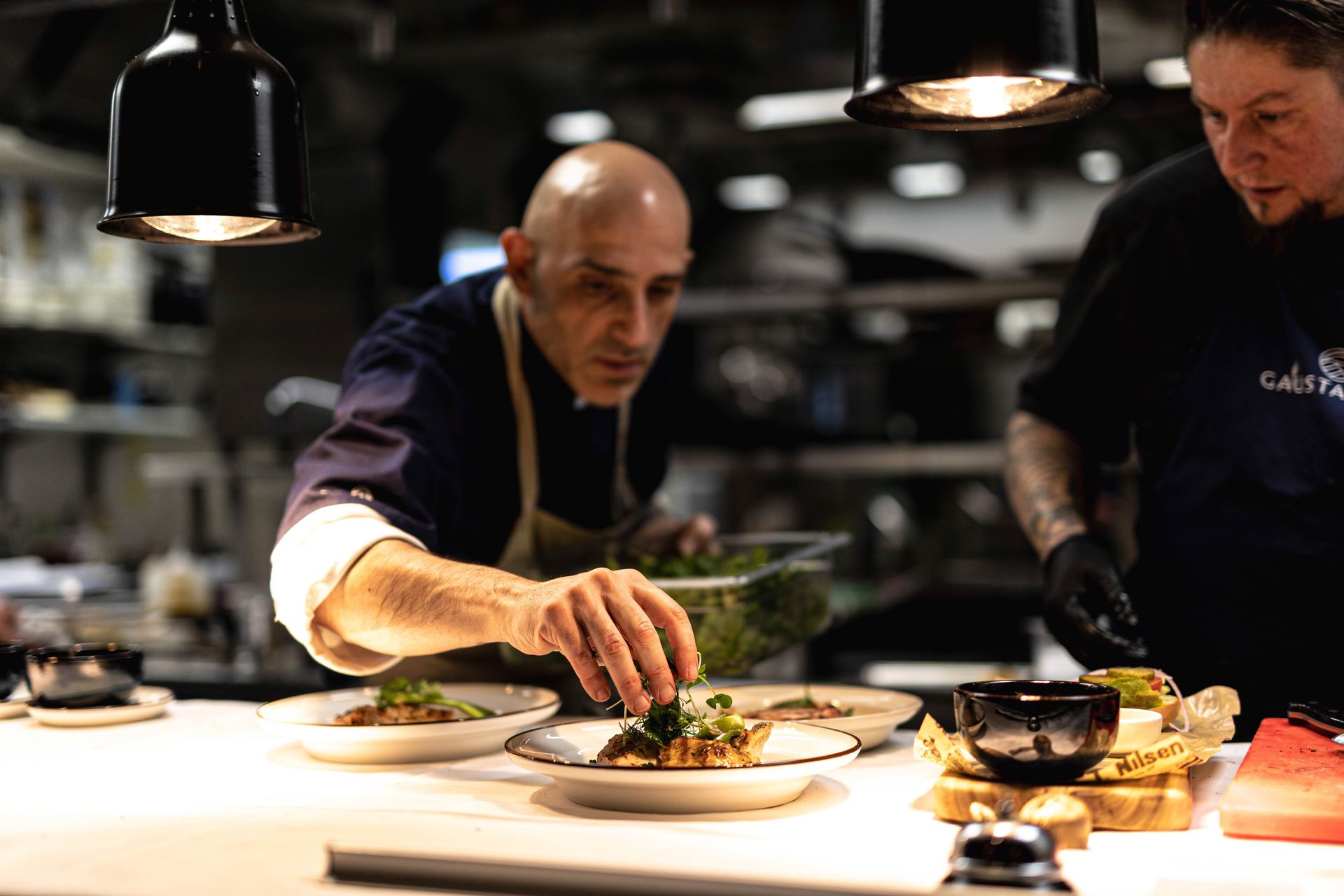 Employer:
Gaustablikk Fjellresort
Job type:
Full-time, permanent position (100%)
Application deadline:
As soon as possible
Executive Chef at Gaustablikk Mountain Resort
Embark on an exciting adventure as the leader of culinary operations in a dynamic and growing mountain resort, surrounded by the beautiful nature!
Gaustablikk Mountain Resort is an iconic destination in Norwegian hospitality. Overlooking one of Norway's most beautiful mountain peaks, Gaustatoppen, this unique hotel is an oasis where nature meets care. Following an extensive total renovation, all rooms and common areas of the hotel now exude sleek and cozy aesthetics, in perfect harmony with the resort's concept and the stunning nature surrounding it. Guests can expect a distinctive experience of elegant design and natural beauty, crafting a pleasant and relaxing atmosphere. Since the beginning of the renovation, the Swedish Michelin-starred chef Melker Andersson has become an independent partner in the resort's culinary endeavors, collaborating with Stefan Gullberg, who ensures that our wine cellar offers meticulously selected top-quality wines, ensuring an exceptional wine experience that perfectly complements the culinary dishes.
We are an international, dedicated, and passionate team bringing Gaustablikk's magic into the future, and now we're seeking the right colleagues who want to become a part of our family on this journey. Could you be the one we're looking for, and are you ready for the adventure?
Who are you?
We are seeking an experienced and professional candidate with a background in 4-5-star hotels and extensive experience in hotel operations and guest experiences, including unique restaurants and concepts.
You are accustomed to maintaining close contact with your team, providing guidance, and being a strong team player.
You have experience in implementing and maintaining systems and procedures.
Here in the mountains, who you are outside of work is just as important as who you are at work, for your own well-being. You are someone who values the tranquility of nature and enjoys being outdoors, whether it's cycling, skiing, snowboarding, or simply taking a stroll - whatever your preferences, there are plenty of opportunities to choose from!
---
What does the job entail?
As an Executive Chef, you will have the following areas of focus:
You will have the overall responsibility for effectively overseeing and leading the daily operations of all kitchens at the resort. This includes both the main kitchen in the hotel, the main kitchen in the attached building, as well as the kitchens for Pizza, BBQ, and Bakery.
You will be responsible for monitoring and leading the daily operations in the kitchen.
Show exceptional leadership by creating a positive work environment, providing guidance to staff, and demonstrating dedication and professionalism in your work methods.
Exercise sound financial/business decision-making, show honesty, integrity, and be a role model.
Review staffing levels to ensure guest service, operational needs, and financial goals are met.
Actively participate in menu development and maintain updated and accurate cost calculations for all dishes prepared and sold, in collaboration with the culinary concept partner.
Attend daily/weekly meetings and perform other administrative tasks as needed.
Develop and maintain strong supplier relationships.
Stay informed about reservations and events for the upcoming 3 months to plan and communicate effectively with the rest of the team.
Be an ambassador for the resort, greet and interact with guests.
Support your colleagues in other departments at the resort as needed because "Team Work Makes The Dream Work."
A detailed scope of tasks and expectations will be thoroughly outlined in the job description.
---
What skills do you have?
You have experience from a 4-5-star hotel, responsible for breakfast, multiple dining venues, as well as events and banquets.
Effective communication skills in a Scandinavian language are a definite advantage, although not an absolute requirement.
You have documented experience in implementing systems and procedures.
You have experience in building strong teams and training/developing staff internally.
A driver's license (and car) is a clear advantage.
---
What do we offer?
The opportunity to become a part of a fantastic team during an exciting and expanding phase of the resort.
Individual agreement with an outstanding package for the right person.
Extended and flexible vacation arrangements in line with seasonal possibilities.
Ski pass.
Discounts on rooms, activities, rentals, and food in the hotels and resort restaurants.
Some of Norway's most beautiful natural areas and surroundings.

If you have any questions or are wondering about working in Norway, please visit https://www.grensetjansten.com, where the authorities in Norway and Sweden have gathered important information.
Contact Information & Application
For more information about the position, please contact: Sandra Syrén Eriksson +46 706 780 333 sandra@psxpress.se
The position's start date will be agreed upon. Suitable candidates will be called in continuously. The position reports to F&B Manager.
By submitting an application, you agree that Gaustablikk will handle your personal information during the recruitment period.
Gausta
Gausta.com is the official booking centre for Gausta. Here you'll find the best selection of lodging in the Gausta area, ski passes to Gausta Skisenter, and a wide selection of activities and exclusive package deals.
© Copyright 2023 - Gausta.com
---